A Welcoming Sign Of 90 Years of WeHaKee!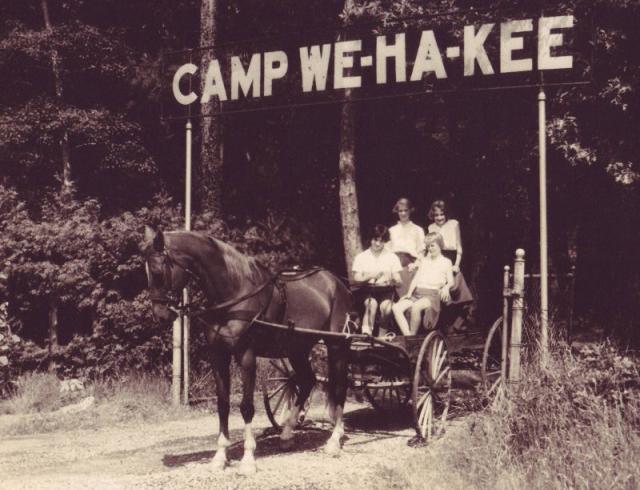 We Welcome You to WeHaKee, We're Mighty Glad You're Here!   The sign at the entrance of Camp WeHaKee stands as a great symbol of how things have changed, yet have stayed the same at WeHaKee over the years.   The 'That-Was-Then' photo was taken at the entrance of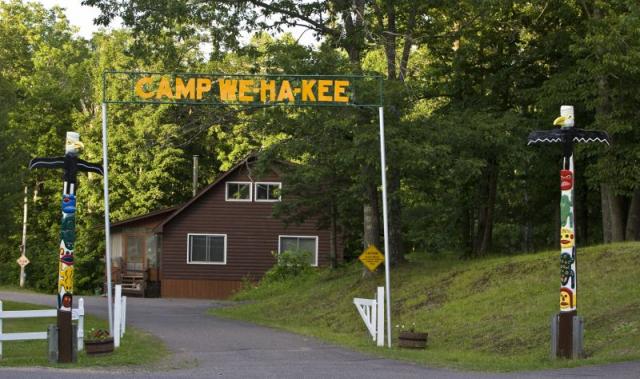 WeHaKee at its Marinette, Wisconsin location in 1960, while the 'This-Is-Now' photo is a very recent pic at our current location in Winter, Wisconsin.   How many things can you see that are the same?   How many are different?   
Ultimately, WeHaKee Camp for Girls remains as welcoming and inclusive at it has been since 1923.   We stand on the shoulders of all who have come before us and continue to build a vibrant and welcoming community!   
Hey, share your "That-Was-Then' photos and maybe we will use it in one of our upcoming 90 Years of WeHaKee posts!