95 Years of WeHaKee: A Diverse Camp Experience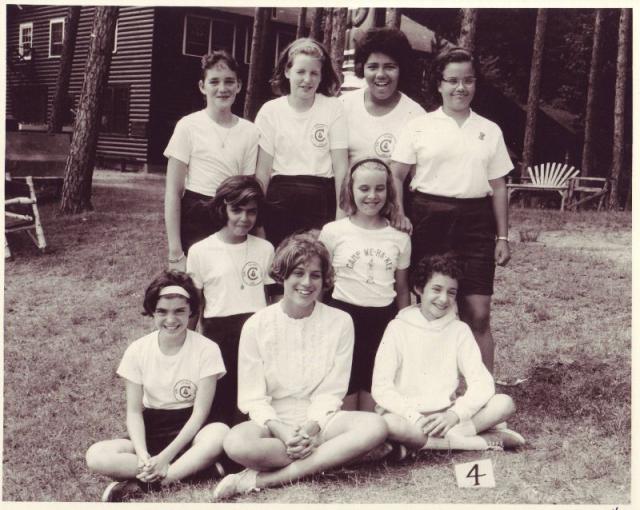 Attracting and creating a diverse group in the camp setting has always been a challenging prospect. There are a number of obstacles that come into play when trying to create a camp community that reflects the greater world our girls live in. But for 95 years, WeHaKee Camp for Girls has been committed to providing the most diverse community it can through a variety of methods. First of all, WeHaKee approaches diversity not only from the viewpoint of skin color or race, but also socio-economically, through faith & spirituality, developmentally, and geographically.
WeHaKee has always maintained a campership program in which generous benefactors have provided funds to help girls attend WeHaKee when their family finances could not cover the program fees. Camp Nebagamon, a boys camp north of WeHaKee, also believes in the power of a diverse camp community and raised significant funds through their Nebagamon Foundation. They in turn have partnered with WeHaKee to help us continue our diversity tradition by funding girls and families of lesser means for multiple experiences at WeHaKee. And we are deeply grateful for their support!
This certainly has a huge impact on helping WeHaKee maintain the socio-economic and racial diversity of the camp community, but it does not end there! Although we are a camp owned and operated by a Catholic Order of Sisters, WeHaKee has always welcomed and encouraged girls and young women of all faiths to participate at camp.   At any given time during the summer, there will be girls of the Muslim, Buddhist, Jewish, Mormon, and a variety of Protestant faiths having fun and growing among all of the girls at camp. On average, between 30-40% of our campers are of faiths other than Catholic. This creates a wonderful atmosphere of sharing of faiths which only helps to deepen each girl's own faith journey! It is remarkable that even in 1923, the Sinsinawa Dominican Sisters recognized the power of sharing to help girls explore their faith more fully!
Although WeHaKee Camp for Girls is not classified as a special needs camp (focusing solely or mainly on those with developmental or physical challenges), it has proven to a welcoming and inclusive environment for girls with special and unique abilities. The culture of the WeHaKee community embraces those who may be challenged in some personal ways by quickly discovering the gifts each camper brings to the camp experience!
And lastly, WeHaKee has developed a strong reputation among international families with girls and young women traveling to WeHaKee each summer from countries such as France, Spain, Saudi Arabia, Scotland, Croatia, Hungary, Colombia, Guatemala, Bahrain, Australia, Germany, South Africa, England, Ireland, Mexico, India, New Zealand, and Russia just to name a few. The cultural exchange that occurs when girls live, play, have fun, and build lifelong relationships together is remarkable!
Thanks for reading this week. As always, God Bless and have a great day!