95 Years of WeHaKee: Faith Goes To Camp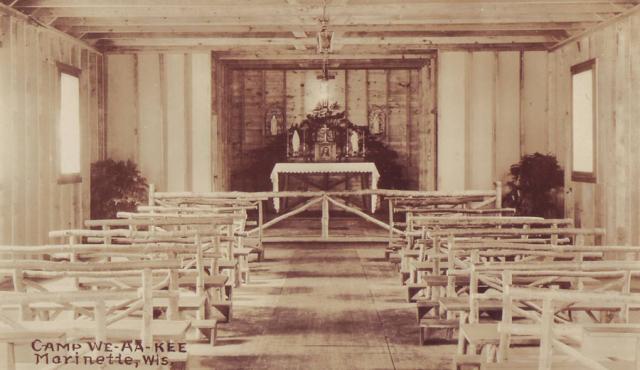 This week we are shedding our standard format of comparing and contrasting our history and choosing to explore 95 Years of WeHaKee from a different perspective. Our topic is faith and spirituality, something that has been an unwavering constant at WeHaKee since it started nine and a half decades ago!
Nearly all camp experiences have a spiritual element… sometimes the experience itself is an inwardly looking & spiritual. As a camp owned and operated by the Dominicans of Sinsinawa (a Catholic order of Sisters), WeHaKee Camp for Girls has always been a place of faith and spirituality open to ALL girls, regardless if they consider themselves Catholic or not. And the Sisters have insisted upon this since the day they founded WeHaKee in 1923!
A parent recently contacted us regarding the possibility of her daughter attending WeHaKee next summer about faith. Her family is not Catholic – would her daughter feel uncomfortable or judged in our setting? It is a question that we receive on a regular basis and an important one to ask in determining if the WeHaKee experience is truly a good fit. Here was our response:
"Overall, we are a traditional summer camp where girls participate in a wide variety of activities and create friendships with girls from throughout the nation and around the world.   We do not promote bible study or a particular theology. We do sing graces before meals and end each day with evening prayer – both of which have a Christian base, but focus on universal values such as friendship, forgiveness, service, love, etc.  
We do have Mass each weekend and all attend as a shared experience at camp. Each camper is encouraged to participate at a level that is comfortable for her, including simply sitting & observing. Bob does a brief welcoming talk before each Mass to help those not familiar understand what is basically occurring… and to reassure them that participation at whatever level is optional – they will not be judged or scored on their participation by the directors or anyone else. This approach has worked well to relieve anxieties girls may have that they will do something 'wrong' or 'disrespectful'. It also has helped to establish a culture of acceptance within the camp community. There is never an intention to coerce or advocate a prescribed belief, rather we wish to create an atmosphere and culture of sharing & learning.
Our experience with girls and their families, who are not Catholic, Christian, or do not follow a prescribed religion has been very positive. They have frequently thanked us for our inclusive, welcoming, and non-judgmental approach. Although you know your daughter best, we are confident she will feel comfortable and welcome at WeHaKee!"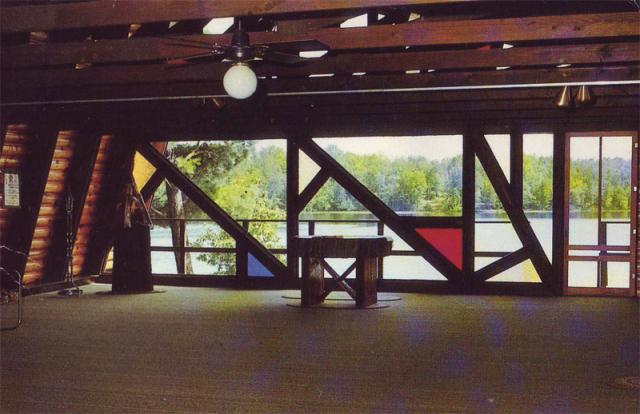 At any given time each summer, 35-45% of our campers are not Catholic. We enjoyed having girls from the following faiths attend WeHaKee and have a fun & successful camp experience: Lutheran, Baptist, Jewish, Methodist, Muslim, Presbyterian, Buddhist, and more. This diversity of religion provides a deeper and richer experience for every girl as they learn from each other and begin to see how much we all have in common.
In 95 years of WeHaKee, this is accomplished without minimizing or reducing the Catholic heritage of Camp WeHaKee. It has always been about bringing people together and not promoting one form of spirituality over another. We are all in this together at WeHaKee!   
Thanks for reading and have a great week everyone!