Camp WeHaKee Registration Reminder!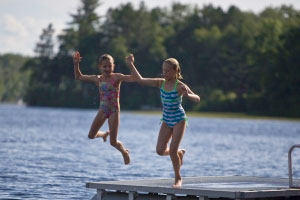 We want to thank everyone who has already registered for Summer 2012 at WeHaKee Camp for Girls! Our Fall enrollment has been exceptional!
For those who have not already jumped in and registered for next summer, there is still time and time to save, too! Registrations received before December 1st can save $200 or more! Click here to register online today.
Consider giving the gift of camp ~ What a great Christmas or Holiday gift a summer at WeHaKee can be! Your daughter, granddaughter or niece will be thrilled and have something fantastic to look forward to all the way until summer! To secure a spot and lock in the discounts, only the deposit of $350 needs to be paid at this time (and the deposit applies to the program fee).
We are happy to answer any questions, concerns or provide any assistance that may be needed. Click here for our contact information!
Speaking of help ~ Help us spread the word about WeHaKee by forwarding this information on to friends and families who might appreciate learning more about this wonderful camp experience. At the Heart of WeHaKee is Relationship!