FOTO FRIDAY: January 13, 2012
Photos return to FOTO FRIDAY this week!   Congrats to Annie S and Karen G for being selected as the first pics of 2012.   REMEMBER – you now get to choose which photo will be selected as our 'Photo-of-the-Month'.   It's simple – these photos will also be posted on our WeHaKee Facebook page and all you have to do is go there and click 'Like' on the photos of your choice to vote.   Then vote for your  favorites and encourage your friends to vote, too!!    The photos with the most 'Likes' will be the winner and that person will receive a Best Buy, Target or Lands' End gift card!
Don't forget – if you have WeHaKee photos to share, send them our way (click HERE to see how)!!   We'll keep accepting them throughout the FOTO FRIDAY contest.
Here are our FOTO FRIDAY pics for this week – Enjoy!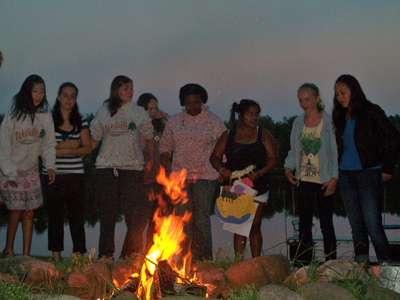 WeHaKee Closing Camp Fire – Annie S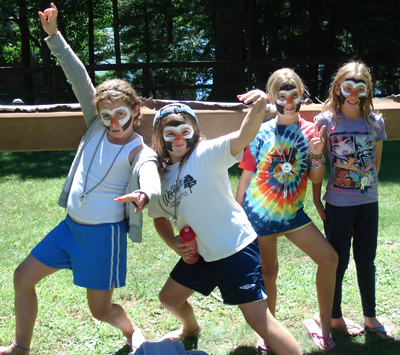 WeHaKee Face Paint Girls – Karen S
NOW… go to our WeHaKee Facebook page and vote!!!