FOTO FRIDAY: January 20, 2012
Here are the pics for this FOTO FRIDAY!   Congratulations to Carol C. and Tara K.   Carol's photo is from her days as a camper in 1971 while Tara's photo was taken in Manama, Bahrain as she ran in her first 3K junior run earlier this year!   Thanks to both for sharing with us!
JUST A REMINDER!   You and your friends get to choose which photo will be selected as the 'Photo-of-the-Month' with the winner receiving a gift card from Best Buy, Target or Lands' End.   It's simple – the January FOTO FRIDAY photos will be also be posted on our WeHaKee Facebook page.   All you and your friends need to do is go there and 'Like' your favorite photos.   You can 'Like' as many as you want, but you can only 'Like' a photo once!   AND… make sure you 'Like' the photos, not just the FOTO FRIDAY post.   If your photo has been selected for FOTO FRIDAY, make sure you tell all your friends to go and vote for yours – you could be our monthly winner!
Do you have WeHaKee photos to share?   You can still enter your photos at any time.   Click HERE to find out how easy it is!
Enjoy this week's FOTO FRIDAY selections!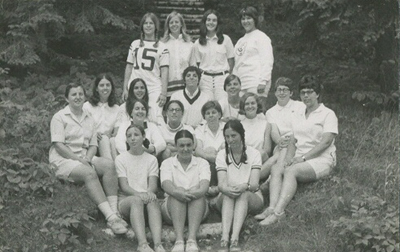 Cabin group circa 1971 – Carol C

WeHaKee running gear in Bahrain – Tara K