Fridays with Franky: 2016 Look Back!
Hello there! Franky the WeHaKee camp dog here! It's hard to believe that it will be 2017 soon… one step closer to Summer 2017. I know lots happened in 2016, so there's plenty to talk about, but today I am going to talk about some happy things I remember in camp life this year. So here's a look back a year in WeHaKee History:
On the Road Again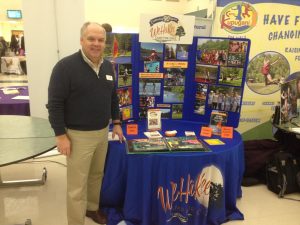 Winter and spring 2016 saw Bob and Maggie on the road traveling to meet past, present, and future campers and staff. Bob took the time to visit some of the southernmost United States, resulting in great new staff from Texas, Mississippi, Louisiana, and more! If you're curious to see where we will go next, check out our on-the-road page here.
Thatch is Back!
In February Margaret "Thatch" Roesler was hired full-time as Camp Business Administrator. She is happy to be back after working 3 summers as seasonal staff. Read more about the full-time administrative team here… 
A Starry Staff Training
With the release of the new Star Wars movie, we figured it was high time to have a Star Wars themed staff training. Yoda-style servant leadership? I think so! Reminisce with us in the staff training Facebook album!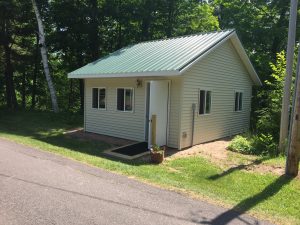 Cozy Cottage
Cranston Cottage was erected in honor of former Director Sister Arturo Cranston, OP. We were so happy when she said it was okay to put her name on our new building–she deserves it. And now our knitters, photographers, and newspaper journalist campers have a new space!
On Theme
Our Special Events this summer included WeHaKee Olympics, Wild West, Decades, and much more! We also had a our favorite musical artist, Keegan, back to perform a concert at camp each session. Here is our photo page with all the fun!
Friendships and Fun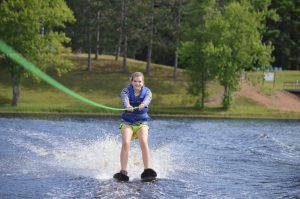 There were so many moments this summer where I saw friends coming together. There were lots of flags flying on the WeHaKee flagpole, meaning girls and young women from all over the world came together! I also saw these same people achieve great things in their activities: bulls-eyes in archery, standing up on waterskis, creating something on the wheel in pottery, or trotting a horse for the first time. I could go on forever!
"Winter" Weather
In September we were asked how the weather was in summer 2016. Looking back we realized we had kind of a golden summer. While we still experience the occasional Wisconsin summer rain showers, they didn't seem to last an entire day the whole summer. Here's to many more summers like that!
All in the Family
Our Family and Mother-Daughter camps were as fun as ever, with new groups joining this year. I don't know if we hit our record for s'mores eaten though… looks like we will have to try again in 2017!
Registration Rolls On!
Fall 2016 saw lots of registrations for Summer 2017 already! We can't wait for the next summer to begin, and it looks like lots of you agree! You can register here if you haven't already… there are still discounts on for registering early.
---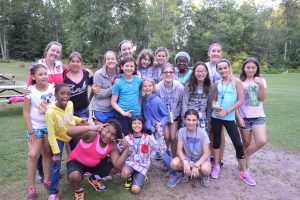 I think I might need to get a book deal to write about 2016. What were your favorite memories in 2016? What do you want to do in 2017? Comment below!
See you at camp… in 2017!