Meet the 2016 Staff, Part 5
Hello everyone, it's me, Franky! As the resident camp dog, I do my best to help out with a lot at camp, but I can't do all of the work! So I am back this week to introduce more of our exceptional summer staff. Don't forget to look back at my last few blogs to meet the staff I have already introduced. For now, read on to learn some pretty fun facts about some fun young women!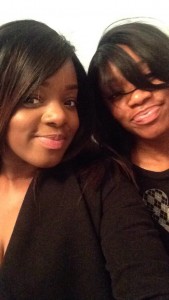 Hello everybody!! My name is Mary and I am 22yo from London, England. I currently work as an LSA in a primary school. I find pleasure in working out as I love eating too. I am very excited to start camp and can not wait to meet all of you guys in person!!! God bless x
Franky's Fun Fact: Mary is a twin, as you can see from her picture! FYI, she is on the left!
---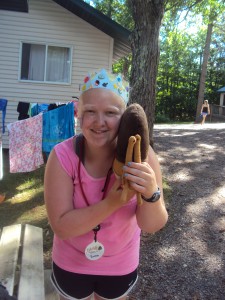 Hi all! My name is Emma. This will be my second summer at Camp WeHaKee. I'm from Bettendorf, Iowa, and am currently in my third year studying secondary English education at the University of Northern Iowa about 2.5 hours from home. (You'll quickly realize that I have a lot of pride for my home state!) I love Diet Coke, reading, swimming, and being outside. WeHaKee is my favorite place in the world and I can't wait to be there with you all! 
Emma says: "If I were a WeHaKee camper I would sign up for lots of waterfront activities, tennis, and arts and crafts all the way!"
---
Hello all! My name is Maddie Milton and I'm 20 years old. I live in Island Lake, IL, and am currently working as a swim instructor for young children and as a daycare provider at Mundelein Parks and Recreation District. I love working with kids and am so excited to be part of the WeHaKee family this summer. I love reading, all things theatrical, and making new friends and am looking forward to a great summer with all of you!
Franky's Fun Fact: Maddie was a camper at WeHaKee from age 8 all the way to age 17! So happy to have her back on staff!
---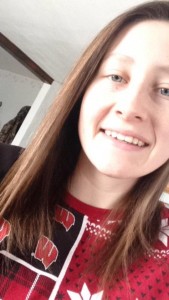 Hi everyone! I'm Amber and this will be my first time at Camp WeHaKee! I am from Edgar, Wisconsin, and am currently going to school at UWSP for social work. During my free time, I enjoy playing with my puppy, playing softball, and being outdoors. I am very excited for this summer and can't wait to meet everyone!
I wonder what kind of puppy Amber has? I KNOW we are going to get along great!
---
Thanks for joining me once again. I cannot wait to welcome all the staff to WeHaKee this summer, and they can't wait to be there to welcome you! More introductions next week!