Fridays with Franky: Meet the 2016 Staff, Part 9
Franky the WeHaKee camp dog here with the final installment of introductions of our 2016 summer staff members! We can't wait for you to arrive this summer and meet all of us! For now you can read this blog (and my last 7!) and you will know at least one fun fact about our summer staff this year! I'll let these fabulous women introduce themselves now!
Hi guys!!! I'm Lauren and I live in Glasgow in Scotland, a tiny country in the UK, compared to the US!!! I will be 20 by camp and I study at Strathclyde University really close to home! I'm so excited to meet everyone and visit the US and spend the summer with all of you! 
Franky's Fun Fact: Lauren attended roughly around 24 clubs/sports teams in her childhood (not all at the same time though!) 
---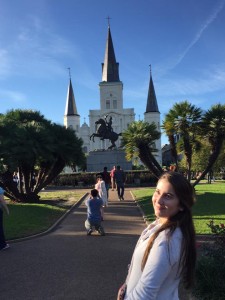 Hi everyone! My name is Emily and I'm from Mobile, Alabama. This will be my first year working at Camp Wehakee and I'm super excited! I am a freshman at Loyola University New Orleans. I am majoring in Philosophy with Pre-law. My goal is to go to law school and do something with human rights. I am on the cross country team at Loyola. I love to camp, canoe, run, and spend time outside. I work as a desk assistant at Loyola and will be working at Jazz Fest in April. I can't wait for camp to start!
Emily says: "My favorite food to cook is biscuits and gravy and my favorite food to eat is Indian food. Growing up, my parents would always make big breakfasts on Sunday's and that used to be my favorite meal." That all sounds good!
---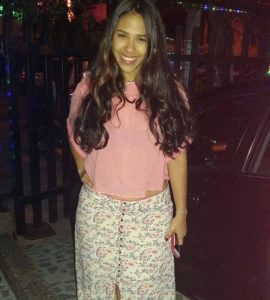 Hello everybody!
My name is Valeria, I'm 19 and I was born in a very beautiful city called Medellin, in Colombia. I'm also on the 4th semester of English teaching and I cannot wait to be at camp because it is a whole new experience for me. I loooove animals, though I don't have any pets which is very sad, I also like outdoor activities, everything that involves water and many things that involve grass, I like listening to music, reading, writing, spending time with my friends… I´ve been in the States twice but never alone, neither for this long but I'm still excited!!
Valeria says this about her hometown, "Trust me you have to Google it." You are right Valeria, it's really beautiful!
---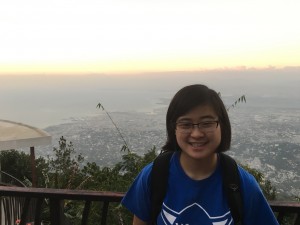 Hi Everyone!! My name is Alahna Keil! I'm 20 years old and I'm from La Crosse, Wisconsin. Currently, I'm a junior at Luther College in Decorah, Iowa studying psychology and business (minor). Camp has been a part of my life since I was 10…so this marks my 12th summer at camp (4th on staff). I'm super excited to return as the program director this summer and I can't wait to hear about all the fun ideas you guys bring to our community! In my free time, I love to spend time with my family at our cabin in northern Wisconsin and watch our favorite Wisconsin sports teams (I'm a huge Wisconsin Badgers fan). I can't wait for all of us to join together on the shores of Hunter Lake! It is going to be a great summer!!!
We are so excited to have Alahna back in the Program office for another summer!
---
Thanks for taking the time to learn a little bit more about our summer staff. They will (along with some amazing housekeepers, cooks, nurses, doctors, and our property manager) join us in making sure this is an unforgettable summer on the shores of Hunter Lake. See you at camp!