Fridays with Franky: Our Camp Store – The Trading Post
Hello friends! Franky here, with a some awesome details on all the amazing things we have available at the Trading Post!
The Trading Post is our camp store where you can find items such as: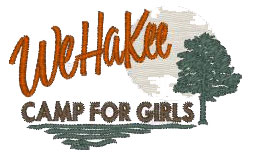 T-shirts
Sweatshirts
Stuffed animals
And other souvenirs!
There are also note pads, envelopes and stamps to be purchased for writing letters to home or journaling your camp adventures. We even have a special partnership with Land's End where you can purchase many things you need for camp. Check it out here.
Every afternoon during Vallley Time we make a stop at the Trading Post's Snack Window where a yummy snack and beverage will be provided to you at no extra charge. As a snack expert, I've sniffed these snacks, and they are AMAZING.
One of the best parts of the Trading Post is you don't have to carry around money to use! (Which is super helpful for me, because I don't wear clothes or have pockets…) You or your parents can deposit money into an account under your name before you come to camp. That way, when you come to camp and visit the Trading Post, all you have to do is bark out your name and the things you choose will be subtracted from your account. How easy is that!?
I love cruising for stuffed animals to chew on or cuddle with almost as much as I love the snacks…
I know you'll love the Trading Post – I can't wait for you to come and check it out!
Until next time,
Franky <3