Franky Discovered the Teepee Firecircle!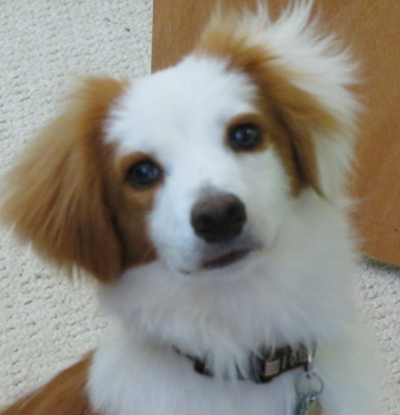 Hi WeHaKee Friends~
For starters "Hello Everyone…  or should I say "Woof!"?  I'm Franky, the new camp dog and I am part shetland sheep dog! I am full of energy and I love to play with my chew toys, run up and down hallways and sit on counselors laps! Maggie & Bob thought I needed to say something educational, so they taught me how to type on a computer.   So now my job is is to tell you about different places on camp every Friday!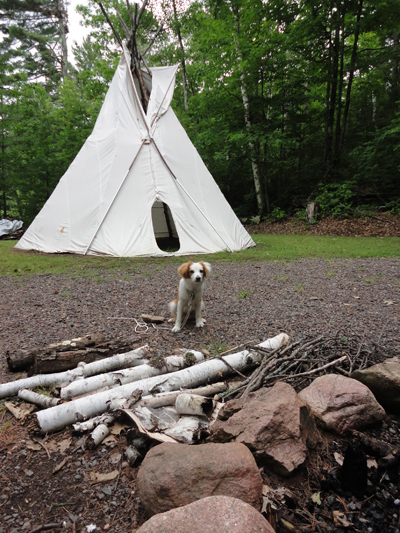 Today is my first ever FRIDAYS WITH FRANKY!  I want to talk about the Teepee Firecircle where we will be having our first WeHaKee Welcome Fire of the summer! From what they tell me, the Welcome Fire gives each cabin group a chance to introduce themselves (as a group!) to the rest of the WeHaKee community. The Teepee Firecirlce is located at the end of the Chicagami Trail, aptly named after Camp Chicagami, a Jewish girls camp that was located here before WeHaKee moved to this beautiful site. The Teepee Firecircle includes a fire ring, benches circling the fire ring and, what do you know…a Teepee! This is where the Welcome Fire and Council Fire occur in each session.  I'm looking forward to meeting all the campers that will arrive at WeHaKee on Tuesday.
I'll be blogging each Friday throughout the summer, so come back to catch up with me and see where I will be in the coming weeks! That's all for now folks!
Woof!
Franky