Fridays with Franky: Go Play Outside!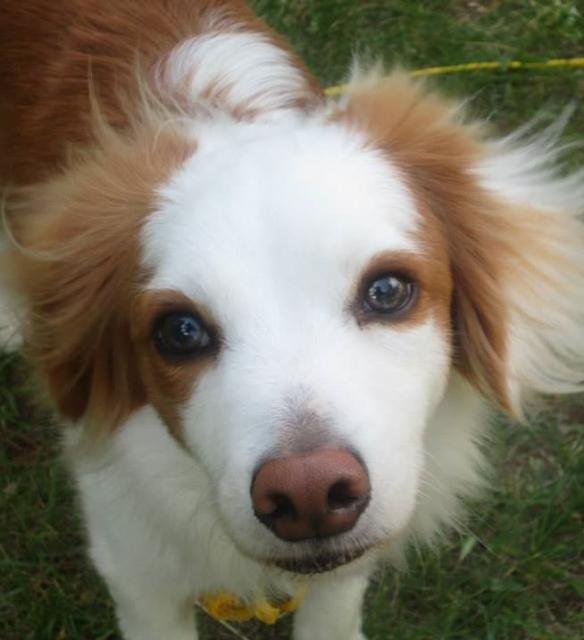 Hi Everyone, it's me Franky, the Camp WeHaKee dog, wishing you a safe and Happy Halloween!
Years ago 'Go play outside' was the mantra of parents with children sitting about the house searching for something to do.  It was the cure for sibling conflicts, boredom and excess energy!  Sending the kids out into the neighborhood to explore, create, make friends and, well…  to stop driving their parents crazy was the norm back then.  Sadly, that is not so much the case anymore!
We can grumble about what has changed to result in this limited time outdoors – overprotective parenting, fear of pedophiles or abductions, increased access to technology, over scheduling – but that doesn't address the negative ramifications of kids not spending much time outdoors anymore.  Since the publication of his book in 2008, Last Child In The Woods, author and nature activist, Richard Louv has been bemoaning the impact of diminished time outside and advocating that children and youth get back outside because it is good for their physical and psychological health.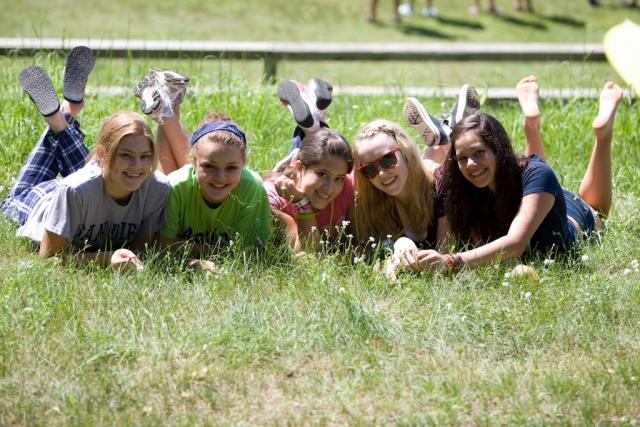 In a recent Washington Post article – 10 Ways To Get Your Kids Out In Nature, And Why It Matters – contributor, Lauren Knight examines research in Louv's book that highlights the benefits that time in nature has for our children.  "… many studies have shown that spending time in nature has tremendous health benefits, among them improved concentration, a greater ability to engage in creative play, an aid to help treat mental illness (in particular ADHD and depression), and exercise that beats out organized sports with its hour-to-hour physical activity. Children who spend more time in nature develop better motor fitness and coordination, especially in balance and agility. And the benefits of the mind are not to be overlooked; greater time in nature can help children develop a healthy interior life, greater mental acuity, inventiveness, and sustained intellectual development." Lauren Knight, The Washington Post.
She goes on to offer (as her title indicates), several ways to coax our children out into nature.  Here are a few of her suggestions:
Inspire curiosity by being curious yourself
The most important part of prioritizing the natural world is to give your child the gift of enthusiasm. A parent's excitement is contagious to her children, and when we show awe in nature, our children follow suit. Encourage questions you don't know the answer to: "I don't know! Let's find out together," is a wonderful way to get the ball rolling.
Simply be in nature with no other distractions
Forget about "teaching moments," just show up and observe. Find a spot near a pond or creek and encourage your child to wait and observe. If you are still and quiet, you may observe nature uninterrupted; the frogs may reappear at the edge of the pond, the birds and squirrels may start to return to their work. If you are with a very young child, follow his or her lead. Let your child explore underneath stones and dig in the mud. Early exposure in nature is less about learning facts and more about the senses and joy.
Seek out natural, untouched spaces and return often to them
A suburban field, edge of a forest, or even a small ravine at the end of the street can be teeming with wildlife and spaces to observe and explore. Returning to the same spot throughout the seasons will allow for observations of change and cycles of life. 
Make time for unstructured outdoor play
Studies from the Kaiser Family Foundation found that children between the ages of 8 and 18 are spending at least 6.5 hours a day plugged in electronically — that's 45 hours a week. If this is the case, we can reduce some of that screen time and replace it with nature exploration and just being outside with no other agenda. Try skipping organized sports for a season and use that time to go outside and be in nature with your child.
Stop thinking about nature time as leisure time
Time in nature is an essential investment in our children's health and well-being (as well as our own). Changing our mindset will change our priorities; if we view nature time as essential to good health, we will be more likely to engage in it. 
Look at the stars
Visit your local observatory, then drive out of the city some (very early) morning or evening for your own stargazing with a blanket and/or telescope or binoculars. Stargazing offers a deeper, more expansive understanding of the infinite. Allow yourself to think about it, and talk to your children about that wonder.
I would like to add one additional suggestion – consider a quality outdoor resident camp experience for your child like what we offer at WeHaKee Camp for Girls.  Campers spend a majority of their time outside in a natural setting, away from electronics and screen time, meeting girls from throughout the country and throughout the world, growing in remarkable and exciting ways! They engage in healthy & safe risk taking with the support and guidance of caring and knowledgable staff. A summer at WeHaKee is an exceptional way for girls to encounter and enjoy all that the great outdoors has to offer.  And to top it off, it's a ton of fun!
Thanks for joining me today and have a great weekend everyone!