FRIDAYS WITH FRANKY! Good Eatin' at WeHaKee!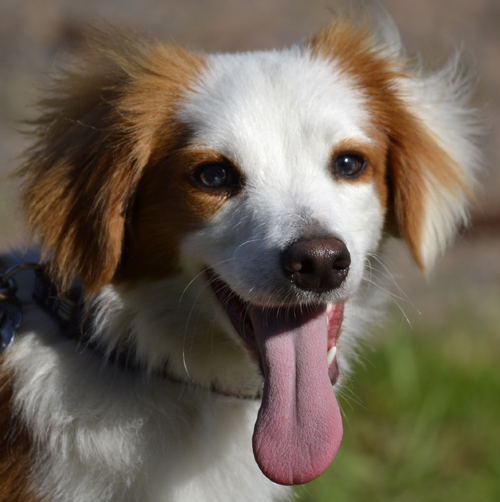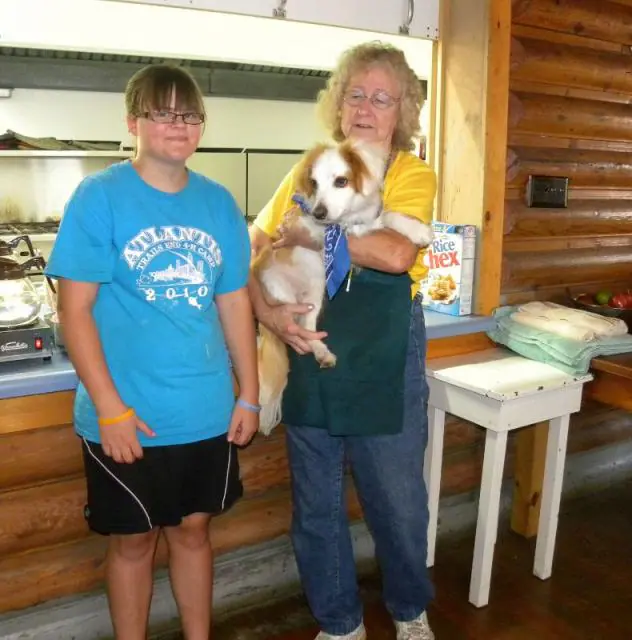 Hi Everyone ~ So good to see you again!   WeHaKee may be all about relationships, but I'm here to tell you the food is pretty darn good, too! Sadly though, because I'm a dog, they don't let me into the dining hall, but I still can tell that the campers really enjoy their meals and eat very well during their stay at WeHaKee.   Check out what they had for lunch the other day!
I'm usually upstaris in the lodge offices while the campers and staff are eating, but I can hear how much their having.  Before every meal they start by singing a grace and then at the end they sing another crazy camp song or two.   After each table is done cleaning (scraping and stacking the dishes and taking them up to the dish window, then wiping the table clean), the cabins can join in the table clapping games.   If your camper brings these games home, be careful, you might want to hang on to the good china, because they can really rattle the place!
I've had the chance to meet most of the kitchen staff and they're really cool. Here I'm hanging out with Mikayla and Rose!   There is also Roger, Michelle, Cathleen, Vivien, Monica and Chris (he's the tall one!) ~ Val, our houekeeper helps out quite a bit, too!   They cook the tasty and nutritious meals and make sure the kitchen and dining hall are nice and neat for all of the campers.   And you should see the desserts they make ~ wow, they sure look good.   They really spoil the campers and staff, too!
Thanks again for reading my words of wit.   Hope to see you next Friday.   Have a great weekend everyone!