FRIDAYS WITH FRANKY! Just Horsing Around!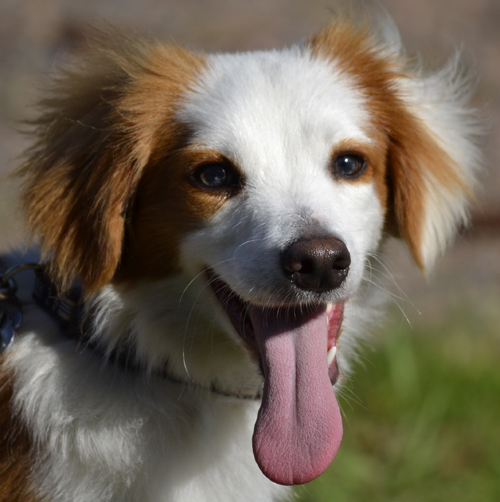 Happy Friday Everyone!   I love this day because I get to talk about WeHaKee Camp for Girls and all of the fun I'm having here!   Today I wandered up to the horseback riding ring and hung out with our riding director Lisa.   She's so cool!   Did you know that she just graduated from the University of Minnesota at Crookston with a degree in equine science.   I'm not really sure what that is, but I bet it has something to do with animals because she sure likes me!
Anyway, today she had some beginner riders in the ring learning how to sit up straight, keep their heels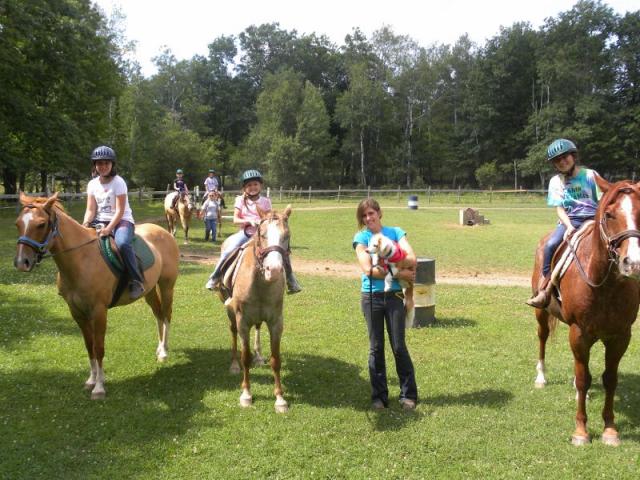 down, hold those reins just right and look where they want to go. Some of the girls were even learning to trot and boy were they were doing a great job!   As you can see, some of them stopped over for a quick photo with me and Lisa.
I can't wait for the horse show at the end of the session. That's when several of the girls in the WeHaKee riding program will get to show off the skills they learned and developed at camp this summer.   There will be trotting, barral circuits, jumping and all sorts of neat horse stuff to cheer for.   I wish I could ride, too, but guess I'll just have to enjoy watching our campers do great things with the horses.
Thanks for reading everyone and have a great weekend.   See you next Friday!