FRIDAYS WITH FRANKY! Keep Me Water Safe!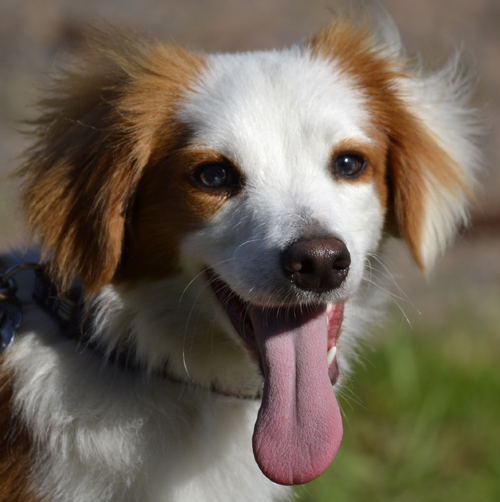 Hi Everyone!   I got out today to visit with all of the girls that arrived yesterday for Second Session.   What a great group of WeHaKee campers. I stopped by the pool to see what was up and found that each cabin was dropping by to complete their swim checks.   This is where each girl has a chance to show what level their swimming skills are at.   The lifeguards ask each girl swim one lap (or two lengths, about 200 feet).   Usually they do this as a whole cabin group.   Then after a quick break, they get to tread water for 2 minutes.   After all of that, the lifeguards clasify each girl according to her swimming abilities ~ Beginner, Intermediate, Advanced.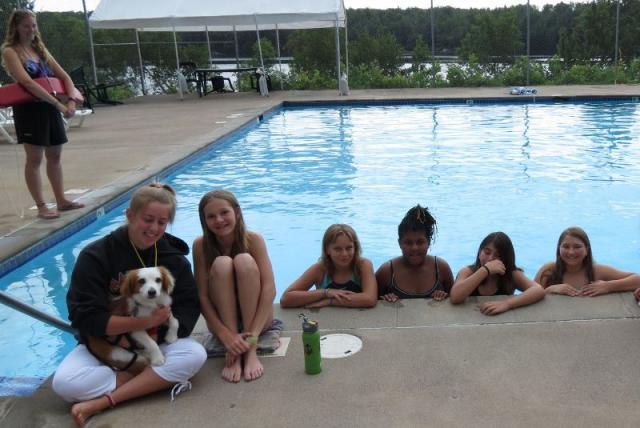 This quick check allows the waterfront staff and lifeguards to know the strengths of each girl when she participates in our waterfront activities. So when the girls enjoy sailing, waterskiing, kayaking, canoeing or rec swim, the lifeguards can make extra sure each girl stays safe in the water.   For example, if a girl is a beginner swimmer, she can swim in our swim area on Hunter Lake with a PFD (life jacket) to give her some extra help in the water.  Being stronger swimmers, intermediate and advanced girls can swim without a PFD. This is great because any girl regardless of her abilities gets to do the fun things at the waterfront and the pool.
Well, I better get going.   I have to go hang out with those wonderful WeHaKee campers at the Welcome Fire tonight and it's a long walk (for me, anyway) down the Chicagami Trail to the fire circle!  Have a great weekend and I'll see you next week!