More Than Kum Ba Yah and S'mores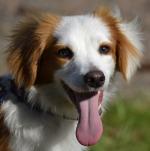 Hi Everyone ~ it's me Franky at it again on my weekly blog post! Did you see Bob on HuffPost Live last night discussing his post about the news anchor, Jennifer Livingston? If not, just click HERE and let him know what you thought! But that's not what I want to talk about this week.  
Many of you know that our WeHaKee staff are exceptional at helping our campers create lifelong friendships while having lots of fun.   But did you know that being a camp counselor at WeHaKee helps build and accentuates responsibility?   And we're not the only ones saying that!   A recent article in Time, suggests that empoyers are starting to notice that having work experience at camp "fosters precisely the skill that (employers) value so highly in young adults; taking responsbility.   Caring for younger children helps (them) learn how to be more mature themselves."

The author of the article Summer Camp: Can It Make Kids More Responsible, Erika Christakis points out that camp jobs are often mistakenly considered frivilous.   "Traditional summer camps do such a great job of supplementing the work of parents and schools that we often miss the complexity of what they're up to."   She continues that there should be more done to encourage young adults to pursue camp counseling jobs including tax breaks and additional financial aid.   That would be fabulous!
Camp counseling is a remarkably fulfilling experience, but it is hard work and it is NEVER frivilous!   The seeds that our WeHaKee staff plant in our campers begin to bloom almost immediately and an abundant harvest of growth and development continues in our campers for years to come.   Thank you Christine for recognizing the importance and value of the camp counselor experience and using your platform to encourage others to take note.  
You want a responsible, hard working, energetic and creative member of your team?   Hire a camp counselor!   And if they are a WeHaKee counselor, you're getting one of the best!
Oh, by the way – thinking about being a camp counselor?   You can apply at WeHaKee today.   Click HERE to apply and for more details.
Have a great weekend everyone!