Meet the 2016 Staff, Part 4
Hello, it's Franky the camp dog! This week I have another exciting installment of introductions from our 2016 summer staff. If you haven't had time to meet the wonderful members I introduced in parts 1-3, feel free to read back for those. For now, here are some more of the amazing young women you can meet joining me this summer at camp!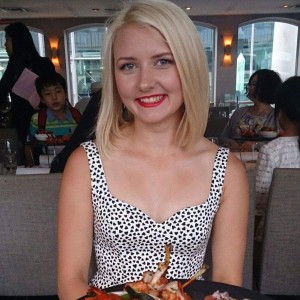 Hello from the land down under! My name is Maria, but my friends and family call me Marika. I live in Adelaide, Australia, and have very recently graduated with a Double degree in Law and International Studies from the University of Adelaide. I love experiencing new things, meeting new people that turn into friends  and I am often labeled an adventuring adrenaline junkie! My hobbies include boxing, traveling, obstacle course racing, camping, and dancing. Beyond excited to be heading to Camp WeHaKee and to meet you all. This summer is going to be amazing and I hope you're all as pumped as I am to enjoy it!
Fun Fact from Franky: Marika has competed in a 24-hour-long obstacle course race running through miles of mud, climbing over 9ft walls, and swimming through icy cold water… and she said she would love to do it again! 
---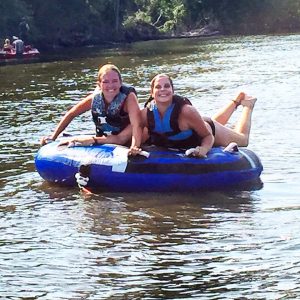 Hi everyone! My name is Maddie Kieler and this is my second summer at camp. I am a history and education major at Luther college in Decorah, IA.  I am from Platteville, Wisconsin and I LOVE everything about Wisconsin. There is not one thing I dislike. One of my favorite things about Wisconsin is that my family and second family (WeHaKee) are both there. If I was a WeHaKee camper I would sign up for water-skiing, stand up paddling, cooking, overnight camping, jewelry, pottery, tennis, sailing, knitting, instrumental music, horseback riding, outdoor skills. I know that is more than 10 but there are just too many good choices at camp. I would be a 4 or 6 week camper so I could have been in every fun activity at camp!
Maddie is on the Swimming and Diving team at Luther College and her events are the 200 I.M. and the 500 Freestyle. I prefer the doggie paddle!
---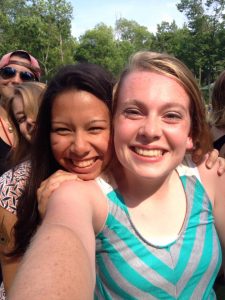 Hey everyone I'm Marissa and I'm from Beloit,WI. Although, its my 7th year at Camp WeHaKee it will be my first on staff and I can't wait! Outside of camp, you'll find me on the softball field, in a chemistry lab, or drawing. I also love music and one of my favorite parts of camp is jamming out in the chapel. 
Franky's Fun Fact: Marissa is one of a couple staff members this year who have completed our Leadership Academy program! So happy to have her for another summer!
---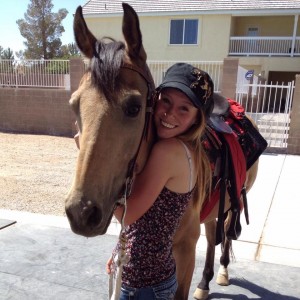 Hey guys! My name is Savannah Anderson and I'm from Henderson, Nevada! I am currently a freshman at University of Wisconsin-River Falls majoring in Animal Science with an Equine Emphasis. There, I am on the IHSA Western Riding Team. I have had a passion for horses ever since I first started riding about 2 years ago.  I'm so excited to meet all of you and have an unforgettable summer at WeHaKee! This will be my first year there, and to say the least I'm super pumped! Some fun facts about me: back home I live about 30 minutes from the Las Vegas strip and also the Hoover Dam! I worked at Papa John's Pizza for 2 years! My obsession right now is puppy videos (preferably pug ones). I absolutely love animals. 
Savannah's horse in the picture is named Apache! I know she will love all of our horses and helping the campers learn to ride. 
---
See you next week with more (you guessed it!) 2016 staff introductions. With each post, we get closer and closer to seeing all of you at camp!