Fridays with Franky: Meet the 2016 WeHaKee Staff, Part 7
Hi, Franky the Camp WeHaKee dog here! Summer is so close, but I'm not done introducing our 2016 summer staff! So this week I invite you to jump right into learning a little bit more about some of these amazing women…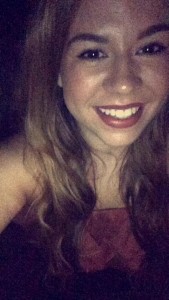 Hi guys, my name is Antonia. I'm 22 and I'm from the northeast of England in a little city called Sunderland. I now live in Carlisle which is in the northwest of England. This is due to moving away from home for university to study education studies. I have four sisters and a brother. I love to cook and do so for myself and housemates every night.
Antonia says: "I love that WeHaKee sounds like a lovely family, they have a lovely message they send out to all the girls as well as the staff. It will be great to know I have worked at camp WeHaKee and helped the girls become more independent."
---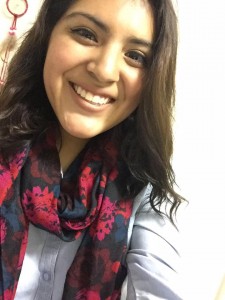 Hi everyone! 
I'm Jessica. I am 21 years old and I'm from Dallas, Texas! I am a Junior at Our Lady of the Lake University in San Antonio studying Social Work. I am currently the SGA VP and I am also a sister of Kappa Delta Chi Sorority. I love to travel and do mission work, Netflix binge, and spend time with my family. This will be my first time staffing at Camp WeHaKee. I can't wait to meet you all!
Fun fact about me: I'm obsessed with the Academy Awards!
Franky's Fun Fact: Jessica LOVES water activities! She says that if she were a camper she would sign up for any activity that has to do with water, and when she was younger was always the last out of the pool!
---
Hey everyone! I'm Carina, and this will be my 12th summer at WeHaKee, my second being on the staff! I'm from La Crosse, Wisconsin, but I'm currently a freshman at Loyola in New Orleans, Louisiana, studying Music Industry. This year I've started my own management and production company, where I manage six different artists, to help them fulfill their dreams of being musicians! I absolutely love making and listening to music, as well as waterskiing and wakeboarding, reading, and coloring (I'm pretty obsessed with adult coloring books right now). I'm very proud to be able to come on staff as one of the Leadership Academy team members, along with being a cabin counselor. I cannot wait to meet you all and make the 2016 summer one to remember! Peace
---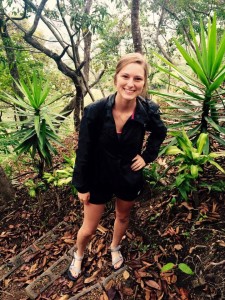 Hello everyone! I am Liz. I was born and raised in Lima, Ohio. I am 20 years old and a sophomore at Ashland University where my major is Secondary Math Education with Religion and Spanish minors. At AU, I am on the tennis team, and I am involved with religious life on campus and a number of academic clubs. Running is a hobby of mine; in fact, I am in the middle of training for a marathon. I grew up surrounded by sports. I enjoy taking part in and watching all types of sporting events. Besides school and sports, I absolutely love to travel and learn about other places and cultures. I recently became a big coffee drinker and enjoy checking out various coffee shops. This will be my first summer at WeHaKee! I am excited for camp to begin and to meet all of you wonderful people! 
Hi Liz! I like running too… but more in circles and after squirrels!
---
Thanks for joining me. I only have 2 more weeks of staff to introduce and then you will know a little bit about all the cabin and program staff for this summer! Can't wait to see you at camp!