FRIDAYS WITH FRANKY! Meet Our 2013 Summer Staff ~ Round 2!
Hi Everyone, its me Franky with our next round of 2013 WeHaKee Staff introductions. So let's go ahead and introduce you to several more members of our staff team, shall we!!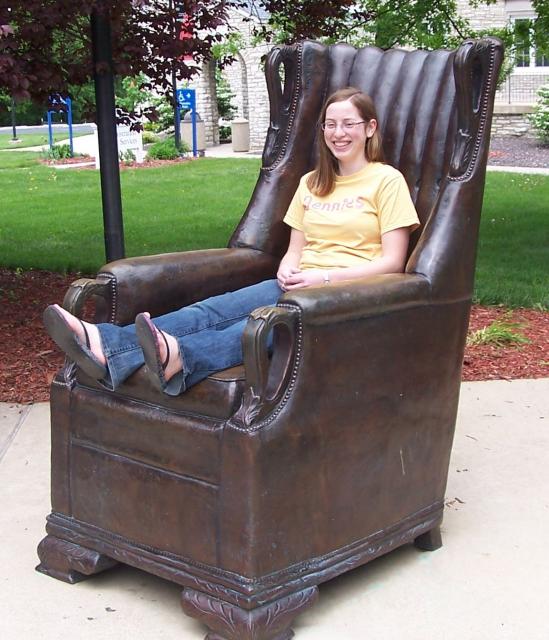 Theresa Zettel
Originally from the St. Paul, Minnesota suburb of Vadnais Heights, Theresa has been a long time member of our WeHaKee Camp for Girls staff. She recently graduated from the College of St. Benedict in St. Joseph, Minnesota last May and spent the past year as a kindergarten teacher. Theresa returns this summer for her second year as our Waterfront Director!
"I love spending time outdoors all year. During the winter, I like to go cross-country skiing (I have many WeHaKee staff shirts and usually wear one of them when I'm cross-country skiing!) This year I got a Minnesota state park pass as soon as I found out that there were state parks nearby and have enjoyed visiting the parks throughout the changing seasons. However, I'm very excited to spend my whole summer outdoors again. I can't wait to go camping, swimming, canoeing, kayaking, windsurfing, sailing, stand-up paddle boarding and camping with everyone this summer!"
We can't wait for Theresa to return and we look forward to a fun and safe summer season on and in the water! Splash on, Theresa!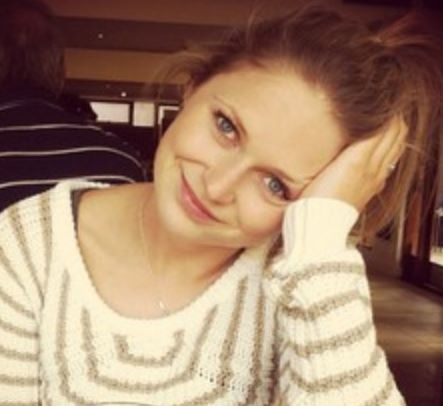 Georgia Wheeler
A self-described small town girl, Georgia will be travelling from down under to join us for the very first time at Camp WeHaKee. She will be travelling across the globe from her hometown of Bowral (in New South Wales)about an hour and a half away from Sydney, Australia!
"I live in a small country town around an hour and a half from Sydney and have never travelled to the United States before but I am very excited to escape the Aussie Winter and make life long friends at WeHaKee. I love the outdoors and sport and am absolutely obsessed with food and cooking..I like to think I'm a bit of an expert baker and can't wait to have some new test tasters apart from family! I am not studying at the moment but plan to do so in the future…Maybe after I have finished exploring the World!"
We can't wait to meet you and have you a part of our WeHaKee staff team. Safe travels and see you soon!
Katie Keane
She is currently attending Hillsdale College in Hillsdale, Michigan, Katie comes to us from Hinsdale, Illinois. This will be her very first time as a counselor at WeHaKee Camp for Girls.
"- I can solve a Rubik's cube.
– My dream job is to be a photographer for the National Geographic Magazine.
– I have played the Clarinet for nine years.
– Although not yet fluent, I love to watch movies in German."
We will most definitely be freut mich sehr, dich kennenzulernen, Katie!
Monika Sorge
A lover of Wisconsin northwoods – her family's favorite vacation spot is Bayfield, Wisconsin – Monika hails from Waukesha, Wisconsin. She is currently studying Actuarial Science and Statistics at Purdue University in Indiana where she also (as you can see) marches in the Purdue University Marching Band.
"I'm a huge animal lover (my family has two dogs, two cats and a parakeet at the moment) and I've always loved doing things like going to the zoo and horseback riding. I also love music, especially when it means I get to play my flute and violin. I'm also very good at cooking over a campfire, but if you take me indoors and try to have me use the real oven, my skills all disappear!"

I wonder if she can play 'Taps' on piccolo?!? Anyway… we can't wait to have Monika join us at WeHaKee for the first time!
Hayley May
Another resident of Australia's New South Wales, Hayley Erskine Park her hometown, but currently lives in Sydney. She also joins us at WeHaKee for the very first time!
"I wish there was 365 days of the summer season! Nothing beats the sunny days, and being able to spend more time outdoors! Counting down the days to arrive at WeHaKee!"
As you escape winter in the southern hemisphere, we welcome you to your best summer in Winter, Wisconsin!
Mary Catherine Polesnak
A resident of Merrill in north central Wisconsin, Mary Catherine is currently attending Viterbo University in La Crosse, Wisconsin. She will be working at WeHaKee for her very first summer!
"I consider myself from Michigan, even though I have lived in Wisconsin since I was 2 years old. I enjoy giving gifts more than I do receiving them. I'll respond to many variations of my name, but I like Mary Catherine the best. I also love office supplies and Hallmark cards!"
I am sensing an incident with post-it notes sometime this summer. Well… we welcome Mary Catherine to the shores of Hunter Lake!
Alahna Keil
This will be Alahna's ninth summer at WeHaKee Camp for Girls, but her first as a member of our WeHaKee staff team! She resides in La Crosse, Wisconsin and was just named La Crosse Central High School Female Student of the Year – Congrats! She plans to attend Luther College in Decorah, Iowa in the fall.
"I am excited to return as a staff member to help share this wonderful experience with you. I am so excited to get to know each of you and I know you will love camp as much as I do. If anyone has an interest in sports, I am the one to talk to – particularly if you are a Wisconsin Badger or Green Bay Packers fan :). In addition to watching a variety of sports, I also enjoy golfing, doing karate, and spending time at the lake with my family."
It is fantastic that Alahna can continue her WeHaKee relationship, sharing her gifts as a staff member!
Emily Buchmiller
Emily comes to us from the beautiful upper penninsula of Michigan as a resident of the lakeside city of Escanaba. She is currently studying at the College of St. Benedict in St. Joseph, Minnesota.
"I'm a huge feminist and I am so passionate about inspiring young women to be successful that I changed my major in college to Gender Studies! I can be really insane, crazy, energetic. However, I can also be lazy, sleepy, and sarcastic!"
It will be Emily's first time at WeHaKee and first summer as a camp counselor and we can't wait to see her at camp!
Laura Grindrod
Laura will be skipping over the pond to join us from her home in Droyisden, Great Britain as a first time counselor at WeHaKee Camp for Girls.
"I'm from Manchester in England I live just 5 minutes from the Manchester City ground and all my family are massive Manchester City supporters. I play womens rugby for my university. I have a beautiful beagle puppy called Dexter and I love nail art and always have something fun on my nails."
We are looking forward to you arrival and all you have to offer the girls of WeHaKee Camp for Girls!
Ana Gaby Ruiz
Ana Gaby has been travelling from her home in Mexico City to WeHaKee Camp for Girls each summer since 2006 as a camper. Last summer she joined our WeHaKee staff team and enjoyed it so much she has chosen to return once again in 2013. As you can see from the photo, she displays exceptional riding skills!
"I am majoring in Nutritio, I love to dance, horseback ride and windsurf. I love to travel and I hope to get to visit most of the world in the future. I want to study abroad sometime soon, I would be happy going anywhere but right now I really want to go study to Australia!
I've been going to camp since the summer of 2006 and i've been in love with camp since.
I hate the feeling of sand or dirt in my feet; you will never see me barefoot if i have the choice haha. I was recently on a play with the moms of the school where i give dance lessons, the play was Tom Sawyer and i was his aunt; it was a really fun experience! I give dance lessons to little girls here in mexico, and I absolutely love it! they won 1st place in a dance competition and I'm really proud of them!"
Welcome back Ana Gaby!
Jessie Garner
A student at Purdue University in Indiana, Jessie comes to WeHaKee Camp for Girls from West Lafayette, Indiana. It is important to note that she has a golden retreiver names Mo and a goldendoodle named Zeke!
"If I see a blank chalkboard, I automatically want to fill it with doodles and inspiring quotes. I love going to Zoos. Red Pandas are my favorite exhibit to see. I'm currently growing a cactus. His name is Norbert. He's about an 1 or 1.5 inches tall. Jenga is my favorite game. I like designing and building things. I'm currently building a wooden table.
It looks like Jessie will fit in just fine with the independent and fun-living girls of WeHaKee!
Sarah Bradley
A first year counselor at WeHaKee Camp for Girls, Sarah comes to us from Decatur, Illinois.
"I am student at a small college in central Illinois studying exercise science and nutrition. I run for my school's cross country and track team. I love to bake. I have three cats. I am a lover of the great outdoors, I welcome any kind of coffee, and I am almost annoyingly always perky and in a good mood!"
Bring it on, Sarah ~ perkiness and good moods are wonderful things to share at WeHaKee and you won't be the only one! Can't wait to see you next month!
Tamlyn Marsh
Travelling to WeHaKee Camp for Girls, Tamlyn will be spending her first summer along the shores of Hunter Lake! She has quite a travel portfolio and in fact is currently making her way to WeHeKee travelling across the United States starting in California!
"I was born and lived for 18 years of my life in South Africa. I am of Chinese decent but unable to speak any Asian languages however I am able to speak Afrikaans which is the second official language of South Africa. I call myself a Kiwi as NZ is home!
Growing up with two brothers I was a tom boy who loved climbing trees, riding motorbikes, playing backyard cricket, target shooting with air rifles and exploring the 'veld' (bush) for small grass snakes, lizards or any small wild life we could find. My dog Maxx is a vegetarian Labrador as he suffers with meat allergies, for snacks he loves to munch on watermelon, banana and apples."
We are thrilled to be part of Tamlyn's world travels and we look forward to her arrival at WeHaKee next month!
Hope you enjoyed this great group. Stop by next week to meet even more! Have a great week everyone!