Fridays with Franky: Meet the WeHaKee 2016 Staff, Bonus Part 10
Hi, Franky the camp dog here! Things are really getting started here at WeHaKee. Some of our staff have arrived to get things ready for the summer, with more coming this weekend. Come next Tuesday, we will all be together on the shores of Hunter Lake for staff training. Before you know it, campers will arrive! 
With that in mind, we had some staff members graciously join our team that I would like to introduce to you!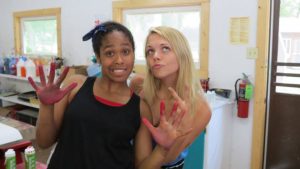 Hi everyone! I'm Maetraclare, most people call me MC or M&M. I'm from Madison WI, and am going into my sophomore year at Loyola in New Orleans. Some of my favorite things are dance parties, turtles, midnight snacks, spending time outside (especially if there's a beach around) and rainy days. I love boating with my siblings and friends down at our local boathouse and swimming in the summer! Camp Wehakee has been a part of my life since I was very young. Last summer was the first I had not been there in as long as I can remember and I am really excited to be going back to my second home! 
Franky's Fun Fact: M&M's younger sister will attend camp this summer, and we previously had her older sister on staff. Talk about some camp legacy!
---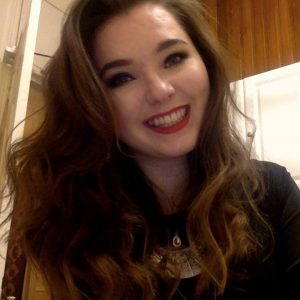 Hey! I'm Kate and I'll be 20 on Friday. I'm Irish but live in Glasgow, Scotland now for uni. I'm just about done with my second year as a medical student, spending too much time in the library so I'm looking forward to being outdoors and getting some sun for once! I like to do a little bit of everything from hiking, to musical theatre and shinty/hurling- the most obscure sports known to man! Cannot wait to arrive and meet everyone and get started with an amazing summer!
We are so glad Kate can join us for the summer! We will get our Irish flag ready for the flag ceremony!
---
Thanks for letting me round out introductions for our summer staff. Stay tuned to the blog and other social media for staff training pictures and updates… and see you at camp!