FRIDAYS WITH FRANKY! Schools Learning From Camp!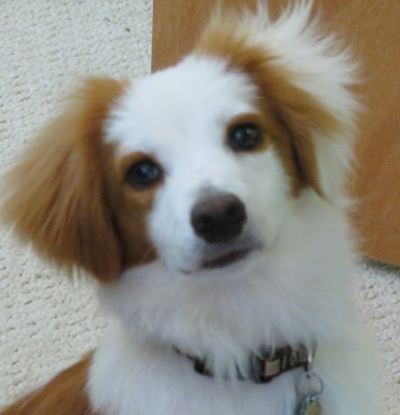 Hi everyone, it's me, Franky, the highly intelligent camp dog.  Having spent three summers at Camp WeHaKee I really feel that schools could learn a lot from camp.  I am not trying to bash our traditional school-based educational model, just considering a broader view on how we can better educate more of our students more of the time.  Does camp have all the answers… well, of course not! But camp communities across the nation including WeHaKee Camp for Girls certainly knows how to connect with kids and young adults in creative, inspiring and effective ways!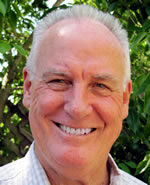 Thom Markham, author of of the best selling book, Project Based Learning Design and Coaching Guide: Expert Tools for Innovation and Inquiry for K-12 Educators posted a wonderful article on Mind/Shift entitled Reinventing School From the Ground Up For Inquiry Learning. The post was an intriguing look at the possibilities of inquiry learning and the barriers that exist in our current school settings that inhibit the implementation of this highly effective educational approach.
"Tell me and I forget,
show me and I remember,
involve me and I understand"
For those of you wondering 'what exactly is inquiry learning?', author Joe Exline suggest that the last part of the statement above is the core or the essence of inquiry-based learning.  And Northeastern Illinois University provides this definition on their website: "Inquiry-based instruction is a student-centered and teacher-guided instructional approach that engages students in investigating real world questions that they choose within a broad thematic framework."  So essentially, inquiry learning involves each student in such a way as to transform them from being passive learners to active, engaged learners.  
Markham explores the many barriers to change and acceptance of the inquiry learning model within our current school structures.  But what I found most intriguing and most applicable to the educational approach found in many camps (most definitely at WeHaKee!) were four questions he posed to the education community.  I would like to examine each inquiry and provide a camp perspective response
Are we moving towards personalized care for students? 
In the camp setting, our 'students' are our campers(and frequently, I might add, our college age counselors and staff). Having visited a plethora of camps as an ACA Standards Visitor for the past 25 years, I cannot think of a single example of a camp where the care for each camp is not personalized.  From health care, to dietary needs to the array of activity choices campers have before them paired with the energized staff ready to guide each of them as they try new things and expand their skill sets it is all about the growth and development of each, individual camper.  Yet, the beauty of it is that this occurs in an intentional and supportive camp community!  Camps have been moving and successfully providing personalized care for campers for decades.
Are we empowering ourselves as teachers? 
Markham shares "that to make the collaboration deep and meaningful, the conversation must become more personal. Every teacher should be willing to share hopes and fears, examine biases, and reveal attitudes. This is the kind of 'open space' that develops the necessary momentum for shifting systems by linking people emotionally to a common mission."  Talk with any camp counselor or staff member and they will likely tell you how the camp leadership (i.e. teaching) experience placed their fears, biases and attitudes in their forefront and discussing it among their peers was one of the most effective ways to work through the inconguities that emerge as the summer progressed.  It is remarkable to observe the growth and development of our camp staff throughout the summer – growth and development that empowers them to do even more good beyond their time at camp!
Are we probing our mission and values? 
At WeHaKee, everything we do is filtered through our Mission, Vision and Values to make sure it is in line with what we are about.  And a prime element of our staff training is an active exploration of the mission designed to empower our staff to embrace core of what we are all about.  As a result our mission is constantly being prodded, questioned, and examined from a variety of perspectives ensuring it remains dynamic and valid.  Without our Mission, Vision and Values, the program would become directionless and virtually meaningless.  The most relevant camps, WeHaKee included, continually examine their mission and work very diligently to remain true the mission's light.
Are we making 21st century competencies the centerpiece of instruction? 
21st century competencies (some may refer to them as non-cognitive skills) have been a frequent focal point of many of our WeHaKee World blog posts. Not because we have just recently discovered them, but because they have been a deeply engrained part of the camp experience for generations.  What is recent is that it is that these skills, so important for success in careers and in life, are just now being recognized as critical competencies on par with academic skills and achievement.  Campers are in constant motion as they learn to develop better relationships with other, learn to be not just tolerant of differences but accepting of them, and become more skilled in problem solving and conflict resolution. These are competencies that truly matter in our highly diverse world today and camps have been actively teaching these for generations!
As camps, our biggest flaw has been our neglect in letting the world know what we are up to with our campers… our learners.  We need to shout it out from the mountain tops that camp is all about inquiry learning.   And at WeHaKee we have been making learning relevant and, more importantly, fun since 1923!
Thanks for reading and have a wonderful week!