Fridays with Franky: Sorry I've Been Gone!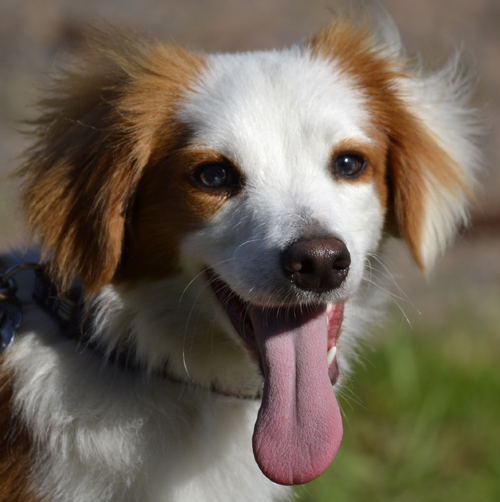 Hi Friends ~ It's me, Franky! I know, I know… I've been away for quite some time. I'm so sorry! When I posted last, the next day the last group of campers left WeHaKee and I was kind of sad. Then a week later, all the staff left, too. That made me even sadder, so I am sorry. Then, Maggie, Bob, Hannah, and Carina moved me back to La Crosse. La Crosse is a nice town, but it wasn't camp and I was really bummed. My bungee cords have been pulling tighter than my leash – I just miss camp so much!
But you know what? While I've been hanging out underneath Bob & Maggie's desks, I've been hearing lots of calls about coming to WeHaKee next summer. And lots of campers have already registered for next summer already… really, they have! Well, it started making me think about next summer and that's exciting! Now I know I have to go through a Wisconsin winter (Snow… really? What's that? I've never seen snow before – Sounds like fun… wow, I can't wait). Anyway, I know the fall, winter, and spring will fly by and before you know it, we'll be packing up to move back up to WeHaKee.
Like I said earlier, there have been lots of campers registering for WeHaKee. I think it's because there are some pretty good discounts through September. I heard Bob tell one parent that they could save $300 to $500 if they registered before October 1st. And if you come with a sister or two, you can save even more! So, if you know you're going to WeHaKee this summer, why bother waiting. This would be a great time to get signed up. Just click HERE to get going or cut & paste this link into your browser – (http://bit.ly/I4Mogh)! 
Oh, by the way – I'd love to see any cool photos you have from camp. If you got a really cool shot or two to share, please send them to me at Info@WeHaKeeCampforGirls.com and put Fotos for Franky in the subject line!
Have a great weekend everybody!