Fridays with Franky: Still Time For 2016!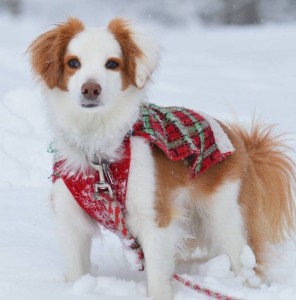 Happy Friday everyone! It's me, Franky the WeHaKee camp dog, back with another Fridays with Franky!
Can you believe that it's December already? There are lots of Christmas trees and lights up in my neighborhood already, and I'm already hoping I get some dog treats in my stocking at the end of the month!
But I'm here to talk about what happens before all that. Before we rush around buying gifts and decorating and eating.  Christmas is a really important time of year in my house, and I know all of you have important celebrations happening too! But sometimes I feel like we run right up into the end of the year and then decide to start making changes in our lives.
New Year's resolutions are great. I resolve every year to have a great time at camp in the upcoming summer, and I always keep my resolution. But this year, I don't want to let December pass by without making the most of it. Sure, I'm definitely going to relax and enjoy time with friends and family, but I am definitely also going to make the most of what I can do each day on it's own. That way I can do so much more in 2016, and make 2017 all the better! 
So here are my top 5 tips to make the most of the 2016 we have left!
Set an intention every day! 
When you wake up, decide what your motivation for the day is. Take a moment to breathe and appreciate your blessings, then think of something you want to accomplish or achieve, just for that day. When you feel down or sluggish, you can come back to your intention.
2. Take care of those around you
The holiday season is a great time to reach out to the people you have in your life. I know that taking the time to ask someone about their day is just as good as any gift you can find in a store!
3. Give your resolution some fuel
Habits take a while to form. If you don't want to be discouraged in the New Year, try starting now. For example, if your resolution is to be more organized with your schedule, how about ordering a cool new planner now? Or even finding a notebook you already have and starting a journal! Just because I know the WeHaKee community is filled with motivated future world leaders, here's an article for some cool planners just for the Girl Bosses in your life!
4. Put in some work for someone else
It's common to volunteer around the holidays, I know! But instead of waiting for your church group or school to organizing something, why not strike out on your own with friends or family? Who knows, you might find something you really feel passionately about. Here's a website to find opportunities in your area!
5. Spread the Camp Attitude
If you sat around one of our fire circles this past summer, you heard Bob talk about the "real world" of camp. For those of us who missed it, Bob spoke about the amazing values and community culture at camp. And it's not just some abstract concept we hope you encounter at camp. Our values of Peace, Justice, Compassion, Truth, and Community are on display in the real everyday actions of our campers and staff. And if you remember, Bob asked us all to think of ways that we can make the rest of the world more like camp. So I challenge you: think of one thing you might do for a friend at camp, and bring that idea home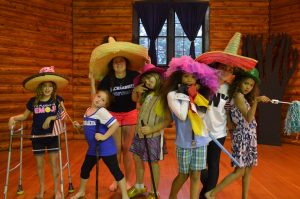 ---
Well, I hope that gives you some ideas for the rest of 2016! And guess what! I already helped you out a little bit… I snuck onto Bob's computer and extended our 2017 Premium Summer Camp Discount until the end of the weekend. You now have extra time to save about $200 on camp next summer give 2017 some fuel to be a great year!
See you at camp!