Our Summer 2017 Staff Part 1
Welcome back to another installment of Fridays with Franky! Like I said last week, I am super excited to start introducing our Summer 2017 Staff! 
They are really excited to share their time and talents with the WeHaKee community, so I'll let them say a few words about themselves, and pop back in with fun facts every once and while! Don't forget to check out last week's post and play WeHaKee Staff BINGO with us for a chance to win WeHaKee gear!
Here they are, the shining summer staff, PART 1!
---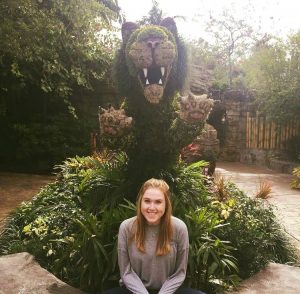 My name is

Emma

and I'm 18 from London, UK. I am currently finishing my first year of my Primary Education degree at St Mary's University. I am really excited to be joining the WeHaKee team as although I have been to America previously, it will be my first time at a Summer Camp and can't wait to be a counselor. I love drama, dance and teaching people new things and am not afraid to try new things out myself. I am really looking forward to meeting new people and making friends at camp in an environment I have never experienced before. I love participating in dance, drama, anything water based and am never shy to have a go at sports. I love pizza dishes, Sunday roasts and wouldn't decline an ice cream, especially in the American heat! I have lived in London, England my whole life but have been to America on numerous family holidays, giving me the chance to experience some of the American culture. I enjoy all types of music but have a fondness for musical theatre having been involved in a stage school since the age of 5. I currently enjoy going to fitness classes with my mum, when I am able to fit this in outside of my university studies. See you all in summer!
Franky's Fun Fact: Emma once swam with dolphins in Orlando!
---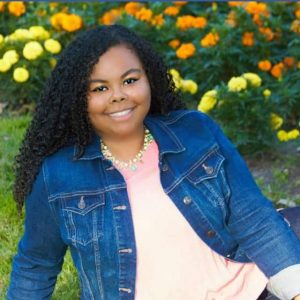 Hi everybody! I'm Tai Mosley and I'm currently a freshman at the University of Minnesota Duluth. I'm a biology and psychology major, but I'm not quite sure what I want to do. Some things I like to do in my free time are hiking, star gazing, and coming up with new art projects to try. Lately I've become very interested in all things involving photography. I'm so excited to meet all of you this summer and to have many new adventures!
Four Fun Facts about Tai!
1. My favorite food is pickles.
2. I'm a huge Harry Potter fan.
3. A  current hobby of mine is photography.
4. I'm looking forward to having a great summer with awesome people!
---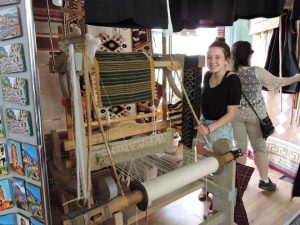 Hi everyone!  My name's Louise, and I'm going to be a sophomore at the College of St. Benedict/St. John's University.  I'm majoring in Peace Studies and minoring in English and Philosophy.  I love spending time outdoors, especially canoeing, water-skiing, biking, camping, and rock climbing!  I also love singing and playing the ukulele!  This will be my fifth summer at camp, but my first as a counselor.  I can't wait to be at camp this summer with you all!
Fun Fact about Louise: She was a camper at WeHaKee for 4 years!
---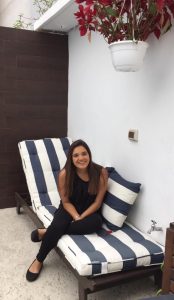 Hello everyone! My name is Andrea I am from Monterrey, Mexico. I am currently in my second year of university studying accounting and finance, I was a camper in WeHaKee back in 2007 (long long ago) so I am really excited to go back this summer as a counselor. My parents say that the first thing I said 10 years ago when I came back from WeHaKee was that one day I was going to go back and be a counselor there, so I am super excited to finally make this dream of mine come true.
My favorite activities include playing soccer and swimming. I pretty much enjoy everything that has to do with the water, I've been practicing swimming my whole life, I love traveling and meeting new people so I am super excited to get to know all of you this summer! See you at camp!
Andrea says, "Although spanish is my first language I've been learning english since I was 4 years old. I love learning new languages, I've been practicing french for over 5 years now and I will start learning portuguese next semester!"
---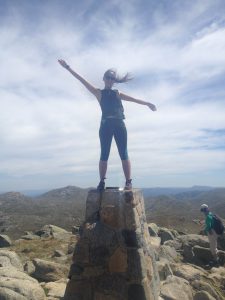 Hi everyone! I'm Kirana and I am super keen to work at Wehakee! I'm 18 years old and I'm from Sydney, Australia. I recently graduated from high school and am taking a year off before going to the university of Wollongong to study to become a PE teacher.
I love working with kids, being goofy, going on adventures and anything to do with the water! Super peachy keen to meet all of y'all and spend an amazing summer!
Franky's Fun Fact: Kirana loves pineapple on pizza! Keep your eyes peeled for another WeHaKee staff member who likes the same fruit topping in an upcoming blog…
---
Don't they all sound amazing? I can't wait to get to know them more! 
In the meantime, join me in playing WeHaKee staff BINGO! Grab the card from our Facebook page or last week's Fridays with Franky, and see how many squares you can fill for a chance to win WeHaKee gear!
See you next week with more staff intros!