FRIDAYS WITH FRANKY: Ten Years Already!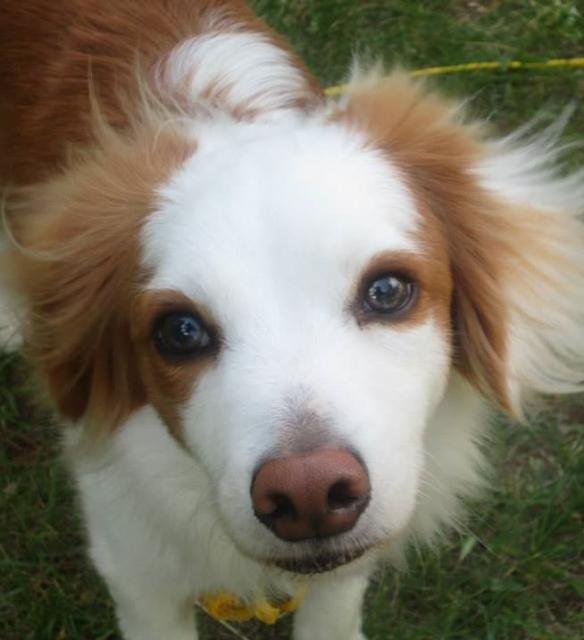 Hi Everyone, it's me, Franky WeHaKee – Thanks for joining me today! Maggie and Bob just shared with me that it was 10 years ago this week that they agreed to come on board as the successors to Sr. Arturo Cranston as the directors of WeHaKee Camp for Girls. The torch was officially passed on September 1st, 2004, so this summer will be their tenth on the shores of Hunter Lake!
Sr. Arturo and Maggie & Bob Braun had been colleagues and friends for several years before Arturo approached them during the recruiting season in 2000, sharing that she would be retiring in five years and she wanted them to consider applying for the position of Director of WeHaKee Camp for Girls. Now Maggie and Bob had just taken over as the Executive Directors of Catholic Youth Camp in Minnesota, so as honored as they were to be asked, they responded cordially, but with some hesitation.
But anyone who knows Arturo, knows of her legendary tenacity. So, four years later she reminded Maggie and Bob of her intentions and of her desire for them to apply for the soon to be vacant position. Now Maggie and Bob had great respect for the wonderful things WeHaKee has been able to do for girls and young women and with two young daughters of their own, this opportunity begged to be explored! Well, its pretty clear how things worked out!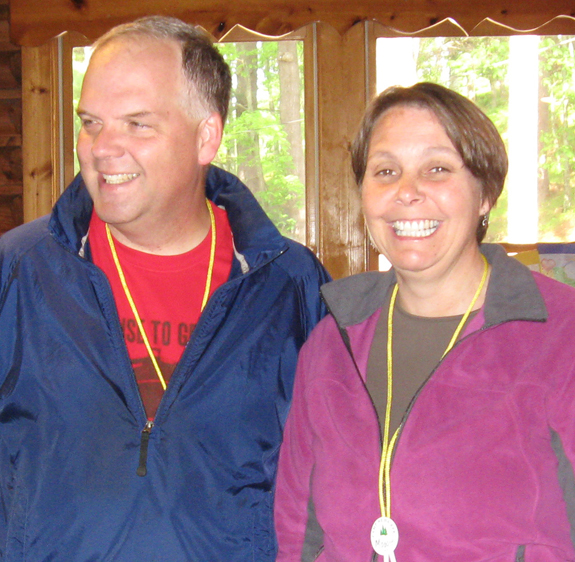 Ten years later, they reflect back on all that they have experienced and accomplished. The first order of business was to reverse the declining enrollment. This was achieved almost immediately with a 150% increase in the first two years and it has continued its upward trend from there, with the highest enrollment in nearly 35 years in 2013!
Maggie and Bob also moved the camp into the electronic age with an expanded web presence beginning with a comprehensive website, followed by online registration and a strong social media presence (with nearly 4000 followers on Facebook!). This has increased our international enrollments from not only Mexico, but we now have campers joining us from the United Kingdom, France, Germany, Spain, Colombia, Guatemala, Russia, Bahrain, Saudi Arabia, Japan, Korea. And they have recently partnered with a gentleman from Beijing to help us recruit campers from China!
They also followed Arturo's lead in continuing to improve the facility in a variety of ways including completing the renovation of the cabins and showerhouses; resurfacing of the professional level tennis courts; painting of the pool and refurbishing of the pool showerhouse, painting of Sinsinawa Lodge, the chapel and LaBatte home to return both to their original appearance; burying electrical lines for safety and to reduce onsite outage potential; resurfacing of the entrance drive and much more! WeHaKee continues to be considered one of the best maintained and most beautiful camps in the midwest!
Programming has been improved with increased consistency with the development of curriculum for each program area that provides a consistent structure yet allowing staff freedom to share their ideas, skill and talents. Additional programming has been added including instrumental music, stand up paddle boarding, wake boarding, cooking and knitting.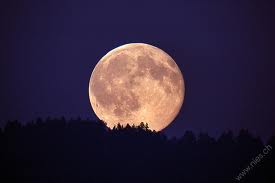 But it is also important to note that Maggie and Bob willingly embrace and maintain the many tradations of WeHaKee – the supportive, loving and relationship focused camp community, the inclusive, welcoming and spiritual culture and of course the legacy and legend of Mary WeHaKee and her mystical visits during each WeHaKee Moon!
It is hard to beleive they have been at WeHaKee for a decade, but Maggie and Bob see it as just a good start. If the tenures of the past directors are any indication, they are only halfway through their stay at WeHaKee!
Maggie and Bob recognize that running this wonderful camp needs skills, talents and efforts of many people. As a result, they want to thank the Sisters of the Dominicans of Sinsinawa for their tremendous support and encouragement in keeping this ministry moving forward. They also want to thank the staff and volunteers who give so much of their time and themselves to ensure the girls and young women have exceptional experiences and remarkable growth at WeHaKee. And they have great appreciation for the generations of alumni who continue to support WeHaKee financially and spiritually in so many ways! Most importantly, Maggie and Bob thank the campers and their families for choosing to join us each summer and make camp the incredible community it has been for over 90 years!
Thanks for reading and have a great weekend!