Fridays with Franky: Thank You Friends!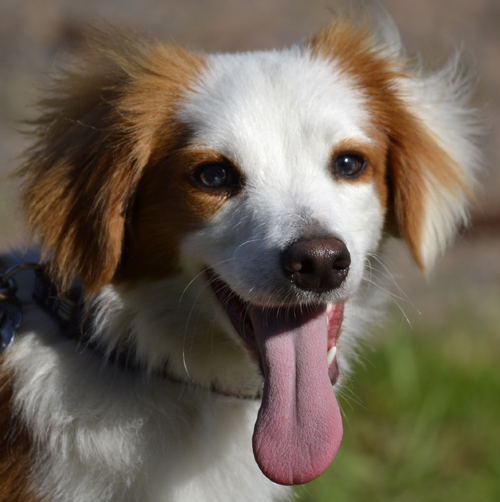 Hi Everyone ~ it's me Franky! Well, it's been a really fun week for me. I did something I never expected when I first came to live with the Braun family. I thought I'd be spending my time laying around, eating, going for long walks, running in the park or the woods, and, well… doing my job as all good dogs do! But last week I snuck on to the computer and signed myself up for Facebook – it's OK, in dog years I'm over 13!
After making all these friends at WeHaKee Camp for Girls last summer, I was feeling a little down being away from all of them these past couple of months. It didn't seem right that I would have to wait almost another year to see them again. Facebook seemed like the perfect solution to my woes. And boy was I right! I already have 200 friends!! And if you are one of them, thanks so much for being my Facebook friend!
If you're not one of my 200 wonderful Facebook friends, well then I invite you to join me. Click HERE or look for Franky WeHaKee on Facebook. Then click on ADD FRIEND and we will be connected! I will be posting my adventures as well as developments at Camp WeHaKee – I'm one of the first to know because I'm generally found curled up under Maggie's or Bob's desks (they think I'm sleeping, but I'm listening in!). So if you want to keep up on all things WeHaKee, friend me today!
Thanks again for joining me and have a great weekend! I'm looking forward to staying in touch with all of you as we wait for next summer to arrive. I would love to see your pictures of what you're doing or any cool pics you have from last summer. Send them my way if you can!
Have a great weekend everyone!