Fridays with Franky: WeHaKee on the Road!
Happy Friday everyone! I hope your week has been a happy one, and if you live in a similar climate to me, that you've stayed warm! I had to get a new doggy jacket just to keep the chill out, so I am really gunning for summer to get here quickly. 
But if you think you have to wait until summer weather arrives to spend time with the WeHaKee community, you've got it all wrong! The second half of January marks the beginning of travel season for the WeHaKee crew. Our co-directors Bob and Maggie, and our business administrator Thatch go on the road over the next couple months hoping to meet or reunite with you and all our WeHaKee friends!
It all kicks off with two events in the Chicago area.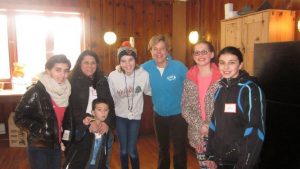 Saturday, January 21st, 2017: Chicago Open House at Riverside Scout Cabin in Riverside, IL from 1pm to 3pm
Sunday January 22nd, 2017: Northbrook Open House at the Sheraton Northbrook in Northbrook, IL from 12pm-2pm
These open houses are open to all, and are a great way to start looking forward to the camping season! If you have been to WeHaKee in the past, we would love to catch up and hang out. If you are a new WeHaKee family, or looking for possibilities for your summer, it's a great chance to meet the directors in person and get your questions answered. And since you will all be there, why not connect with another WeHaKee family and get their take on camp!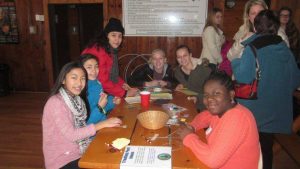 There will be door prizes, snacks, and plenty of information about camp. Campers from previous summers will want to peruse the scrapbooks and see if they recognize anyone!
Again, bring friends, family, brothers and sisters alike, and we hope to see you there! (Well, not me, I have to stay home and man the phones and the dog treats.)
For a complete list of where you can find Bob, Maggie, and maybe even Thatch on the road in the next couple of months, click HERE! Don't hesitate to contact us if you have any questions about the events.
See you there, and see you at camp!