FRIDAYS WITH FRANKY! What Are All These Forms For Anyway?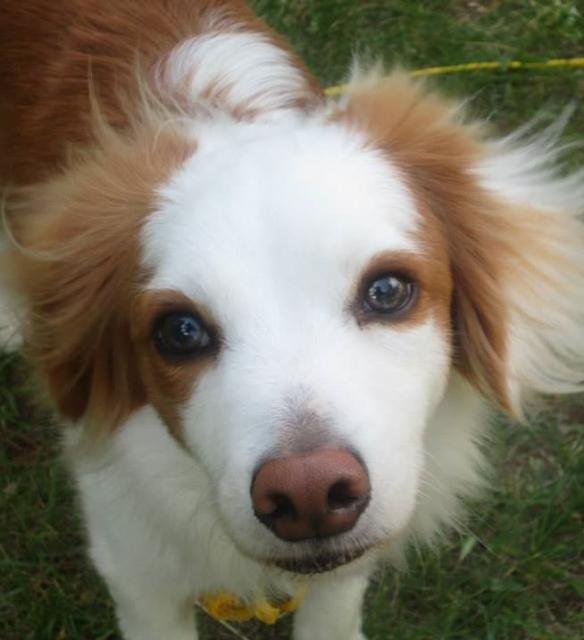 Hi, Franky WeHaKee here for my Friday ramblings – Thanks for joining me today! There has been a noticeable increase in snail mail and email arriving at our Administrative Office as parents are sending in the camp paperwork for their daughters who will be attending WeHaKee this summer. But there has also been an increase in questions about the need for all of this paperwork. So, I thought I would take a moment to share with you the rationale for each form.
In short, each form provides the WeHaKee directors with critical information they use to prepare their staff and the facilities so that each girl has the safest and most successful experience at camp. So lets explore each of our forms, shall we?!
THE ACTIVITY CARD
With this form, each girl is able to design her own program while she is at WeHaKee! We ask that she selects 15 activities and ranks them in order of preference (from 1 to15). Girls are scheduled in ten activities during their session at WeHaKee (they receive 5 hours of instruction/activity time in each their 10 activities over 2 weeks). We encourage each camper to choose activities they enjoy, but to also choose new things they have never done before. We usually have little difficulty getting each girl into her top choices, but due to scheduling complexities, it cannot be guaranteed.
THE HEALTH HISTORY FORM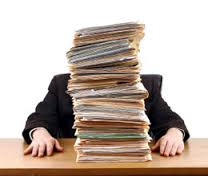 This form, completed by the parent, is necessary so that we will have each camper's medical details to adequately prepare for her participation. It is also important information in the unlikely event a camper will need medical care at a clinic outside of camp. We ask parent to be as detailed as they can as they complete all sections.
We know that this form is the most detailed and time-consuming for a parent to complete, but it is also loaded with critical information we need to effectively manage each girl's health and safety at camp. Whether a girl is taking a prescribed medication or feels under the weather, this completed form provides us with the information we need to provide the appropriate health care response.
Why Do We Have to Complete a new Health History Every Year? Each child experiences frequent health related changes and as a result health code and our accrediation standards require us to have up-to-date information on every camper who is attending camp each summer. Up-to-date means within the past 6 to 12 months! And in the unlikely event a girl has to go to the clinic for care, clinic personal insist we have current health information or care may delayed!
THE HEALTH INSURANCE CARD
Well, its not a form, but it is a critical piece of information. Although it is highly unlikely that a camper will need care that will need to be covered through health insurance (such as going to a clinic or emergency room), when such care is necessary having the health insurance card will ensure that care is received promptly and thoroughly.
THE TRANSPORTATION FORM
FOR THEIR SAFETY, EVERY CAMPER MUST HAVE A TRANSPORTATION FORM ON FILE PRIOR TO THEIR ARRIVAL AT CAMP! This form provides us the critical information needed to ensure each camper's safe transportation between home and camp. Parents need to let us know how their daughter will travel to & from camp – and, if their daughter will be flying, we ask that they provide all specifics of her flights. This form allows us to have specific details about their transportation needs. Whether their parents will be driving them to and from camp or if they will be flying from points around the world – we use this form to double and triple check that every girl is going in the right direction at the right time!
THE LET'S GET ACQUAINTED FORM
This form allows us to gather interesting details about each camper that we can share with her counselors so they can be better prepared to help her have a terrific time at camp. Knowing something about her will help us make her feel a part of the WeHaKee community the moment she arrives! Even if a girl is returning for another summer at WeHaKee, we ask each parent to submit an updated form! This information is kep confidential and is only used by WeHaKee for arrival preparations.
THE ACCEPTANCE AND RELEASE FORM
We ask parent to first take a moment to read through this WeHaKee Camp Guide and discuss this information with their daughter. In addition to sharing our policies and procedures, it also details how each camper can be a positive WeHaKee community member and have a great experience! The release portion allows us to obtain parental permission with regard to several important issues and opportunities at camp. This helps us ensure each camper has a fulfilling, stimulating and fun growth experience at WeHaKee!
We know that completing these forms can be a bit time consuming, so we offer a couple of different ways they can be completed. Probably the easist way is to use our Online Forms – they can be completed on your computer, tablet or even smart phone! We also offer the option to download and print PDF versions of all of our forms for those who prefer nard copies of their information. Click HERE for access to either option!
And lastly, our WEHAKEE CAMP GUIDE provides extensive information to help prepare each camper and her family for her arrival and participation at camp. Click HERE for the English WEHAKEE CAMP GUIDE of our guide OR click HERE for the Spanish GUÍA PARA EL CAMPAMENTO.