FRIDAYS WITH FRANKY! Why Should I Go To Camp?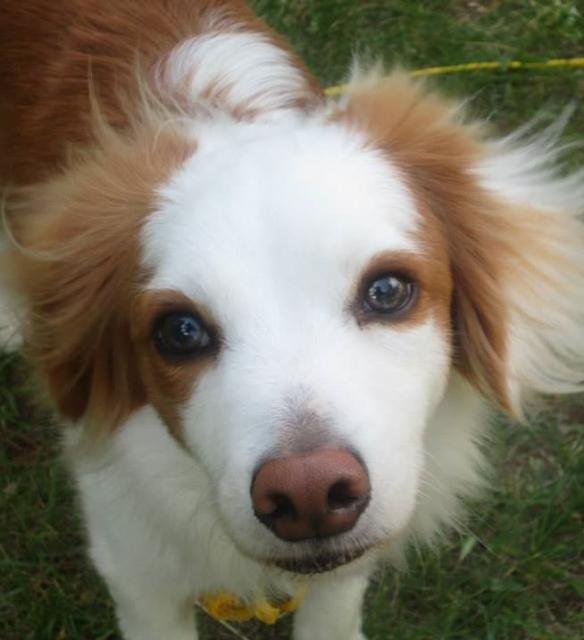 Hi Everyone! It's me Franky, your Camp WeHaKee dog! When you think about it, going to camp is a pretty extreme idea, especially for a parent ~ Sending your child far away, for weeks or more, with people you may not know, away from loving parental care, to do many things they have never done before. How could a loving, caring, responsible parent ever consider doing such madness??!! Well, loving, caring, responsible parents have been doing this for over 90 years at WeHaKee and for over 150 years at camps throughout the country.
But WHY would they do such a thing? If you've never had a camp experience, it may seem unthinkable. But to this Mom and writer, she sees through the fear and apprehension of letting your child go to camp and shares several reasons why it is one of the best things a parent can do for their child!
Here are some excerpts from Why Your Kids Should Go To Church Camp, Nancy@ThereIsGrace:
I believe every child should experience camp at least once, and here's why.
CONTROLLED INDEPENDENCE
One afternoon at camp, I was unable to join my girls at the lake for their scheduled swim time. One of the leaders asked my daughter, "Do you miss your mom?" "No!" my daughter replied (a little too enthusiastically, I might add). "I feel like a teenager just hanging out with my friends!"
Camp is a great opportunity to learn a little independence, but still have plenty of adult supervision. Mom isn't hovering about nagging reminding them to brush their teeth and make their bed. But it's not a free-for-all, either. Kids learn responsibility and independence by keeping their bunks tidy, keeping their clothes together, and being ready on time…all under the supervision of adult leaders.
And this mama is happy to give my daughter a little "independence" at the lake when I know there are 18 other team leaders and 3 lifeguards keeping an eye on things!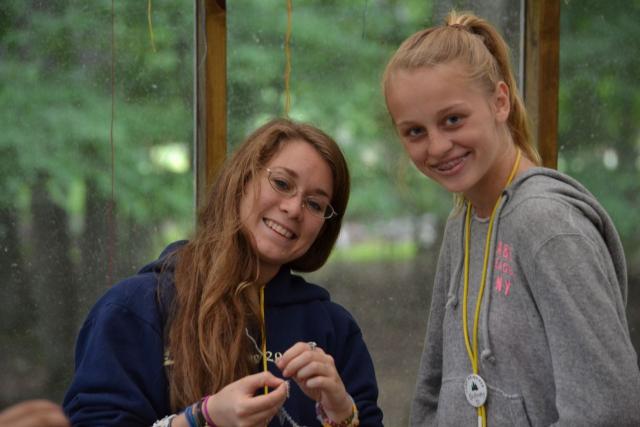 POSITIVE ROLE MODELS
The camp leader was a young woman who my Little Miss adores. This young lady was like a rock star. She could not walk across the campground without being swarmed by 7- and 8-year-old girls. And she stopped to hug. every. single. one. (Taylor Swift has nothin' on her!)
On stage and off, this young lady is someone I am happy to allow influence my daughter. From the rec staff to the leadership staff to fellow campers, I am thankful my daughter was surrounded by godly role models who encouraged her in her relationship with God.
Unfortunately, we have all heard news stories of terrible things than have occurred because of camp staffers. But if you do your homework and find a (camp) organization you trust that performs strict background checks, you can find a safe and trustworthy camp experience for your child.
If you're still nervous, you can offer to volunteer as a leader. I'm sure they'd appreciate the extra help!
IT'S FUN!
I am not a get-down-in-the-mud kind of girl. I'm not super athletic or competitive and I don't really care to be dirty. My daughter is the same way. So, when I heard about Mud Day at our camp, I was a little concerned.
Mud Day is exactly what it sounds like…a bunch of games entirely in the mud. I had no choice but to put on my big girl pants and take one for the team. So I did. And so did my daughter. As a matter of fact, she loved it! (And so did many of the other girls who started out a little hesitant about the mud.)
There were a few who did not enjoy getting muddy (or leaving their shoes behind in the mud pit), but even those girls vowed to return to camp next year, because (in their words) "Camp is so much fun!"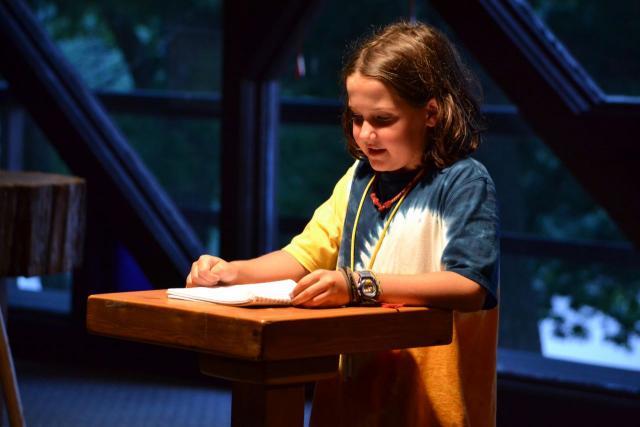 THEY WILL ENCOUNTER GOD
Camp played a significant role in my spiritual life as I grew up. I accepted Christ at camp. I learned to have a quiet time at camp. I learned to recognize God's Spirit speaking to my heart at camp. I learned to work out my faith at camp.
At some point, your child will choose to either make your faith their own or reject it entirely. You can't make that choice for them, but you can give them opportunities along the way.
A Bible-believing camp is the perfect chance for your kids to step into their own relationship with God. For a few days they are not distracted by home life, sibling squabbles, or pressure from school. It's just them and God.
We often think nothing of plunking down hundreds of dollars for soccer camp, gymnastics camp, band camp, or (fill in the blank with any other activity) camp. We will even schedule family vacations and other commitments around them, because we recognize the benefit of concentrated efforts in those areas.
What would happen if we put as much effort (and financial backing) toward our children's spiritual development? What if we gave them every opportunity to stretch their spiritual muscles in a safe and loving environment like camp?
Imagine what might happen when, years down the road, they look back on their camp experience and say, "I know God is real, because I met Him at camp."
This is one mother's view of the camp experience, and it may differ slightly from a WeHaKee experience – we don't have a 'Mud Day', but we have plenty of opportunities to have fun and get dirty! But it says so much about the importance of sending your daughter to camp. As parents, one of our primary goals is to raise an independent, confident, socially responsible child and and many camps, especially Camp WeHaKee do all that while immersing the experience in great fun!
Well, thanks for stopping by and have a great weekend everyone!