Fridays with Franky: Wanted–WeHaKee Women!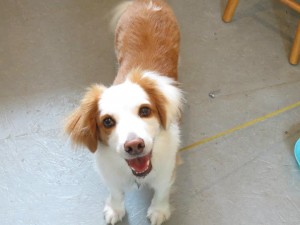 Happy Friday from Franky the camp dog! I hope your autumn has started off smoothly, now that we've seen the official end of summer. It's an exciting time, with back-to-school events and new cooler weather. I know you've heard me say this before, but here at WeHaKee, we are already thinking about next summer and the community we will build. (A reminder that our best Early Bird Discount ends soon… check it out here!) 
Our WeHaKee campers are amazing! Every year I get to meet a new group that comes together on the shores of Hunter Lake. They are always under the watch of a group of hardworking staff, which is why I am writing today. There are two ways we call upon a certain group of young women to make our summer great!
First, if you are a camper between the ages of 15-17 (if you are in high school this fall), you should definitely check out the WeHaKee Leadership Academy. Just as you have probably noticed in your day-to-day and school life, you are getting better at handling things on your own and take pleasure in taking charge or helping out with things you are interested in. Counselors-in-Training and Junior Counselors in the Leadership Academy get all the fun of camp, plus Leadership workshops and opportunities to lead in camp life!
Registration for the Leadership Academy is open now, and subject to the Early Bird Discounts.

Secondly, WeHaKee is already accepting applications for 2017 Summer Staff. It's never too early to start thinking about summer jobs, right? For those of you at least 18 years old and looking for an amazing summer job, look no further!
We have written many times about the benefits of camp for the camper… I hope you also have noticed the number of times we have pointed out the benefits for the staff member! It's an unrivaled opportunity to build essential skills for your future career, no matter what that may be. We hope you will consider joining us in building an amazing environment for girls to play and learn in summer 2017! Check out our staff page for more information.
In order to build an exceptional staff and summer community, we start interviewing and hiring early!
Thanks for joining me for another Fridays with Franky! If you are new to our online WeHaKee World, take some time to read about what we get up to in the summers, and stay tuned for fall, winter, and spring events where you can connect with us in person. 
See you at camp!