This Is Goodnight, It's Not Goodbye!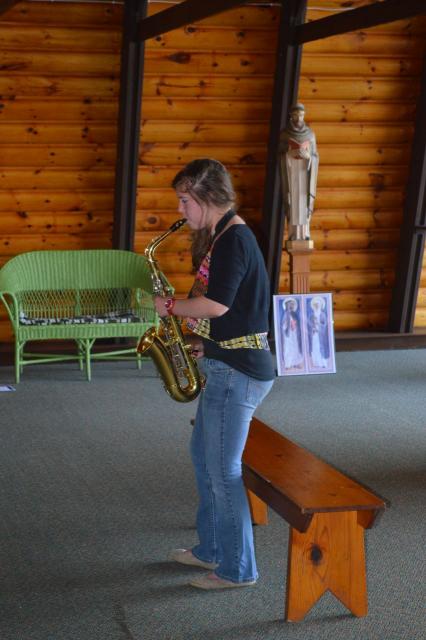 Yesterday – Sunday, June 30th – we celebrated all that we enjoyed and accomplished during Session One of Summer 2013. We started the day by enjoying the performances in the chapel of our campers in our instrumental and vocal music activities. We then made our way up the hill to Lauerwood Lodge to get a sample of what our gymnasts participated in this session. Then it was off to the tennis courts to see some exhibition matches among our tennis players, followed by a walk to the riding arena to watch our talented horseback riders. And that was j ust the morning events!
In the afternoon, after some extended quiet time to start gathering belongings and begin the packing process, we made our way back to Lauerwood for several energetic dance performances as well as presentation by our drama activities. Then we made our way over to the Art Center and Pottery Shop to view the amazing artwork, ceramics and pottery created by our artisan campers! Afterward, we enjoyed our final valley time gathering of the session.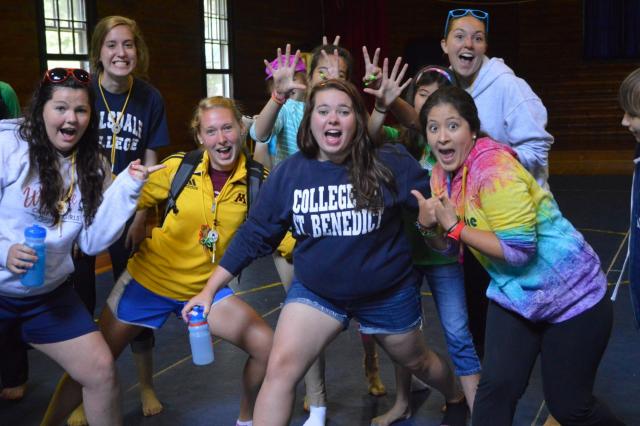 We concluded the afternoon with Mass in our lakeside chapel – thank you Fr. Bob Nygaard for driving over from Forest Lake, Minnesota to be our celebrant! At dinner we honored our Leadership Academy participants by sitting them at a decorated and candle-lit head table and presenting them with Certificates of Completion.
The evening brought our final flag ceremony followed by our candle ceremony in the chapel. We then watched a slideshow of the session and wrapped up the evening with our Closing Campfire. It was a gorgeous evening to wrap up our last night together and it was filled with tears, laughter and lots of hugs.
It's hard to believe that we sent our Session One girls home today – we did so much together, but it went so fast. We can't wait to see you next summer!