The Passing of Two Great Minds
It was shocking and sad news to hear of the passing of Apple Founder, Steve Jobs this week.   He can arguably be considered one of the most influential people of this generation.   The technological developments he created have impacted our culture and our world far beyond the realm of technology.
From the first Apple computer to the latest release of the iPhone (not to mention the over 300 million iPods among us!), his creations have deeply changed our social interactions, our educational approaches, our communications, how we express ourselves and so much more.   No doubt the debate will rage for years to come regarding the positive and negative ramifications of his contributions to society, to cultures, to the world as a whole.   But one cannot doubt his compassion for using his mind to the fullest and encouraging others to do so!   Thank you Steve!
Another great thinker of our generation passed away at the beginning of the week on October 2nd.   Dr. Peter Benson, president and CEO of the Minneapolis-based Search Institute, died after a year-long fight with cancer.   He certainly did not have the rarefied visibility of Steve Jobs, but he did display the same remarkable compassion for his vision.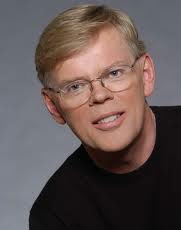 Quoting from their website, the "Search Institute helps people understand what kids need to succeed and to take action based on that knowledge."   Under Dr. Benson's visionary leadership, the Search Institute has been conducting research and converting their findings into extremely practical applications to effectively help children and youth reach their full potential since 1990.   Most notably, by surveying over 3 million young people in thousands of communities, his team has created and continues to enhance the 40 Developmental Assets For Youth to help young people become more resilient, create positive & supportive relationships, to diminish negative risk-taking behavior while embracing healthy risks.
This scientifically supported, 'it takes a village' approach to youth development has been influencing schools, youth programs, educators, youth development professionals, families and communities across the nation and the world for over 20 years.   Thank you Peter for your compassionate work.  We may mourn your loss, but we know your influence will continue for generations in the youth, parents, educators and communities that have been profoundly touched by your tremendous contributions.