Sunday Snippet: 2012 Staff Training at Camp WeHaKee Has Begun!
After a couple weeks away, we're back with our summer series of Sunday Snippets! If you like our musings, know that we will be posting several times weekly throughout the summer in our WeHaKee World Blog ~ check back frequently for photos and updates! To stay up to date with our current camp activities, you can also visit our Facebook and Twitter pages during the summer and throughout the year! Enjoy…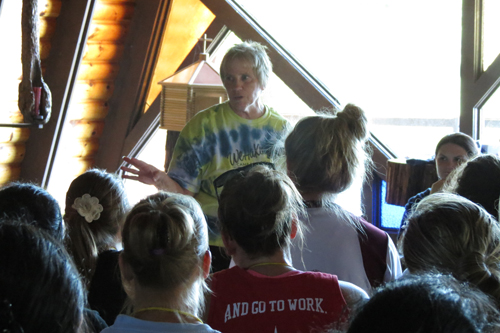 This summer brings a blend of new counselors along with many seasoned returners. Our 2012 staff have travelled from Australia, South Africa, Brazil, Hungry, Ireland, Colombia, Mexico and throughout the USA. They are bounding with excitement already and are very excited for our campers to arrive in a few short days.
Staff training is well underway up here at camp. Saturday and today we had some very special guests at camp. Sr. Jeri Cashman, OP and friends from Dominican University in River Forest, Illinois came and lead us for a session on our camp history. It was a real treat to have them come and visit and explain the camps history from a different point of view!