Sunday Snippet: Check Out Our Cool New Website!
If you haven't visited our website lately, you really should. We recently launched a great new version of our popular WeHaKee Camp for Girls website and we think you're going to love it! It has a fresh new look is even easier to navigate. It's been up for a couple of weeks and the response has been wonderful. Here's a hint of what you'll find: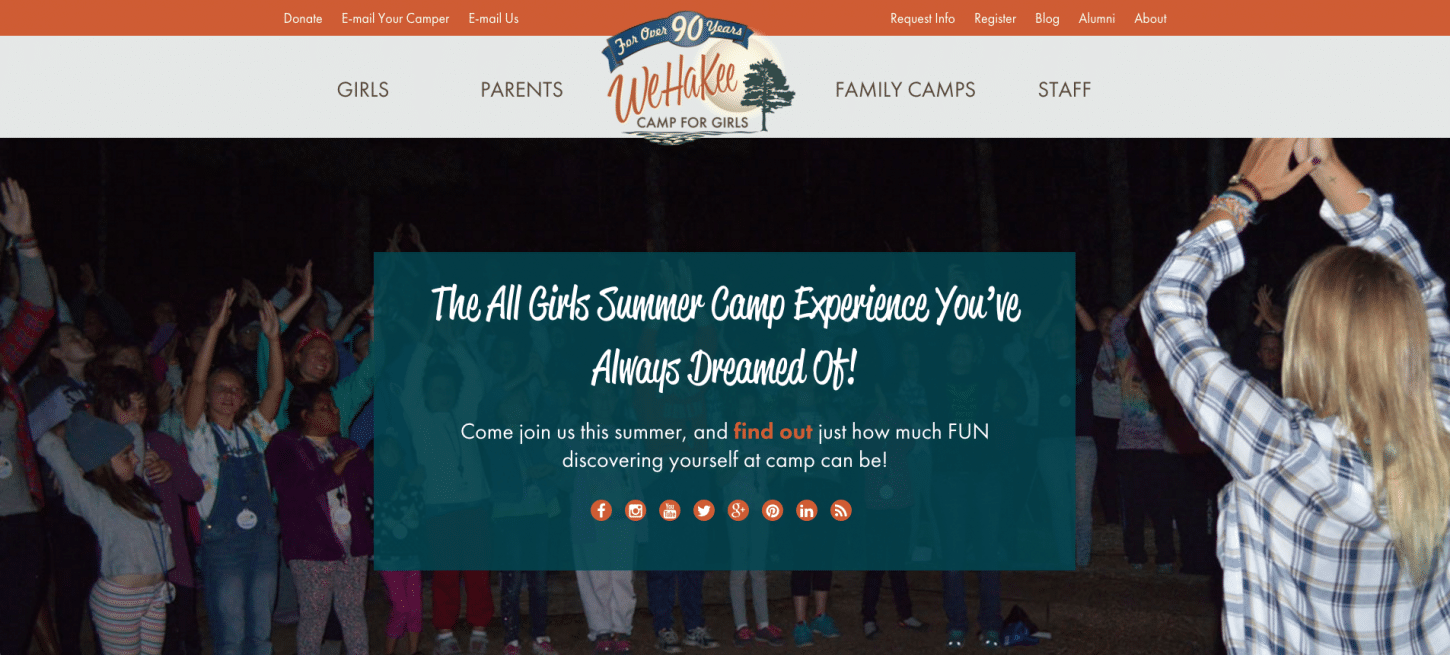 If you want to see the real deal, just click HERE or on the image above. Take a few moments to visit our informative and colorful pages and let us know what you think. 
A great big thank you goes out to Lucy Neuberger, Tony Roberts, and the great team at The BluGroup for their guidance, design work, and overall management of our beautiful website!
Thanks for joining us today and have a great week!