Sunday Snippet: The True Meaning Of Christmas!
As we prepare for the most Holy and wonderful day of Christmas, we wanted to reflect on the core meaning of Christmas.  And who says it better than that ageless member of the Peanuts family, Linus!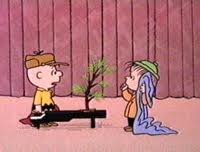 As a child, I was easily mesmorized by the excitement that surrounds the Christmas season, or at least the trimmings and trappings of the shopping season leading up to Christmas Day. The lights, the music, the anticipation of great gifts – it is fair to understand that the heart of the Christmas message would be easily missed or even dismissed!   But…  there was one Christmas event that could never go unseen – making sure you were home to see the annual broadcast of A Charlie Brown Christmas!   YouTube, TiVo and even VCR's were a thing of the future, so in order to see this Christmas season classic, you had to be in front of a TV at the right time to ensure you would see this timeless gem at the one time of year it was shown!
Sure, there were other Christmas TV shows that had classic interest – Rudolph the Red-Nosed Reindeer, Frosty the Snowman and so on – but none that had that appeal, that true Christmas feel of Charlie Brown's annual quest for the meaning of the season!   We all knew the storyline and what was going to happen, but what was it that kept us coming back year after year (even through high school and deep into college)?   I beleive it was the impact of the touching scene where Charlie Brown exclaims "Isn't there anyone who knows what Christmas is all about?" and Linus responds "Sure Charlie Brown, I can tell you what Christmas is all about.".   And his subsequent quoting of Luke 2 describing the Christmas miracle, that helped us refocus and center on the simplicity, yet joyful magnitude of what the season is truly about.   Click HERE to view this wonderful monologue!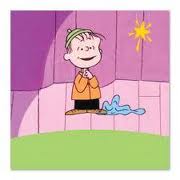 As Advent concludes and Christmas Day approaches, we pray that the miracle of Christmas brings you and your family joy and grace.   And we hope you will share the grace you have been given and be a blessing wherever you are.