Sunday Snippet: The Endless Possibilities!
When a girl arrives at WeHaKee Camp for Girls, our immediate goal is to help her feel welcome while quickly acquiring a sense of belonging allowing her to feel that she is an important part of the camp community! This is critical to her success as she makes new friends, tries new activities and discovers how to become more self-confident, independent, resilient and willing to serve others.
But how do we accomplish this with each camper?
By seeking the best staff members available, those with a desire to serve and a work ethic to serve well.  And we provide them with in-depth training in youth development, group dynamics, relationship building, program design & delivery.
By providing a facility, program and staff that will ensure each camper is physically, emotionally and socially safe during her time at WeHaKee.
By offering over 40 activity choices providing each girl with multiple chances to try new things under the supportive & nurturing guidance of our staff.
By maintaining a low camper to staff ratio of 4:1, ensuring each girl gets the guidance and attention she needs to thrive and succeed at camp.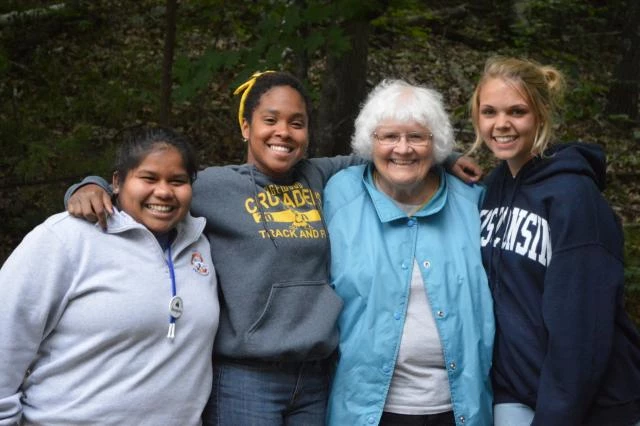 WeHaKee Camp for Girls is a ministry of the Dominicans of Sinsinawa and therefore is a nonprofit organization. As it has been for over 90 years, it is a self-sufficient entity and the operation of the camp is not subsidized. The fees we charge for a session at WeHaKee represent the actual cost of each individual girl. Your contribution will open doors for girls and young women who may not be able to attend WeHaKee without your help.
The breadth of diversity at WeHaKee is far greater than most camp settings and it is so much more than race or ethnicity. The variety of our campers can be defined by geography, faith & spirituality, developmental and socio-economical. WeHaKee provides girls and young women with a real world experience, greater than any other experience available to them elsewhere!
Real World Experience…  A Reason to Give!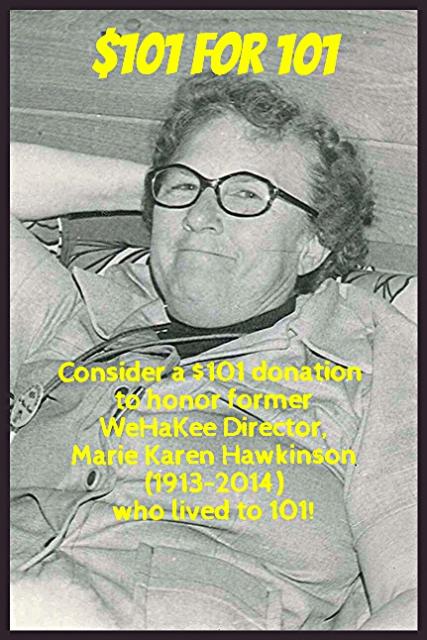 DID YOU KNOW?
Each summer our WeHaKee campers and staff arrive from nearly 25 countries & 30 states
Nearly one quarter of WeHaKee campers receive partial or full assistance to attend
Nearly a third of our campers are from diverse racial and ethnic groups
Nearly two thirds of our campers return the following summer
WAYS TO GIVE:
Click HERE to make an online donation to WeHaKee using your Visa/MasterCard/Discover card or e-check payment
Send a check to our WeHaKee Administrative Office at 715 28th St. S., La Crosse WI 54601 USA.
Consider donating $101 in honor of former WeHaKee director, Sr. Marie Karen Hawkinson (1913-2014) who lived to the age of 101.
Include WeHaKee Camp for Girls in your estate planning. Click HERE to contact us for more details.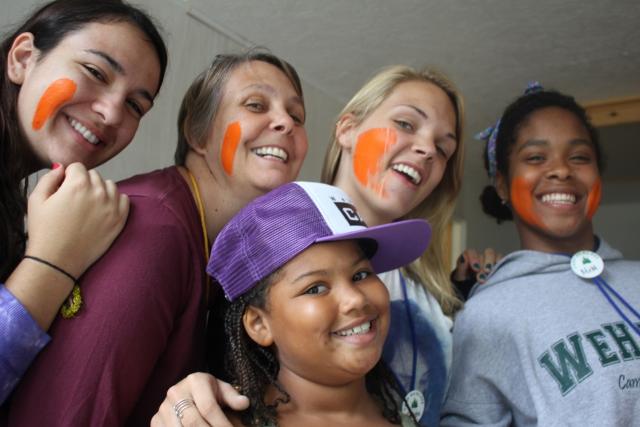 As expenses increase, keeping WeHaKee a relevant, viable camp ministry becomes ever more challenging. We ask for your generous donation to help us keep this diverse and welcoming camp community available to all for years to come. Thank you!