Sunday Snippet: Failure IS An Option!
Many of us in the summer camp world like to highlight all the fun and exciting things our camps have to offer. We at WeHaKee frequently promote the sunny days, the smiling faces, the successful water-skier, tennis player, potter, sailer and so on. But the real value of camp is found among the opportunities for failure. Yes, you read correctly – we are all about failing at WeHaKee. But give us a chance and you'll see why that is such a great thing!
It's probably not a great tagline for our brochure – Come to WeHaKee and Fail! – so we don't feature it as one of the reasons a girl should join us this summer. But, in some ways, maybe we should. Time and again failure has been proven to be one of the best learning experiences we can have. With the excessive emphasis on success however, failure has been saddled with a bad reputation as something perceived to be avoided at all costs.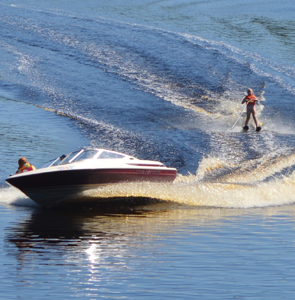 Failure may not have been an option when the engineers and scientists were scrambling to bring the crippled Apollo 13 spacecraft safely back to earth (three lives were at stake!), but at WeHaKee it is always an option and is embraced as an opportunity to learn and grow! We encourage all of our campers (and staff, too!) to try new things, knowing full well that trying new things comes with the risk you may not succeed the first, second or even third time you try.
Let's take waterskiing for example. It's not something many campers have access to at home, so often at camp they are trying it for the very first time At WeHaKee, we are blessed with offices that overlook our waterfront and more specifically our ski dock. Each day we are able to listen to and observe the water ski activities throughout the day. Many of the participants are trying skiing for the very first time and most of these new skiers take several attempts (sometimes over several days) before they are finally able to get up on the skies and glide across the lake for the first time.
You would think the frustration of repeated 'failures' to ski would be discouraging,maybe even to the point of giving up. But the culture of WeHaKee is nothing but encouraging! What is so moving to watch at WeHaKee is each time a skier makes an attempt to rise out of the lake and float across the water, the other girls are at first shouting out encouragement. And when a girl does finally arise to waterskiing success, the shout-outs quickly turn to screams of glee, often heard throughout camp!
And this is repeated throughout camp as girls try all sorts of activities for the first time, often with delayed success. With the support from other campers and staff, it is easy to quickly dust yourself off and give it another try! Success the first time may feel good, but nothing is sweeter than tasting success after several failed attempts.
And the best part is that these success-over-failure experiences become an internal metaphor for life helping each girl build her confidence and independence through her tenacity. And they help build character and more specifically, grit and resiliency – two key non-cognitive skills shown to foster success and motivation in each girl's future.
It is important to keep in mind that camp, as much fun as it can be, is meant to provide campers with challenges; challenges that will enhance their skills, that will increase their confidence, that will help them become more resilient, that will help them persevere! None of this would happen if they succeeded every time they tried something new. And contrary to popular thought, positive encouragement or soft, kind, uplifting words are simply ornamental when it comes to boosting one's self-esteem. More so, it's the feeling a girl gets when she overcomes adversity, overcomes the challenges she faces and tastes success (even in small incremental doses!) that truly boosts her self-esteem!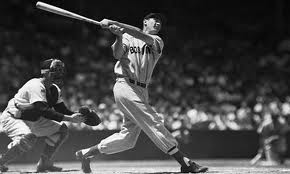 One last thought – Success does not mean perfection. Rather, it means trying your best and then achieving your best! Consider the legendary Hall of Fame baseball player, Ted Williams. In 1941 (over 70 years ago), he achieved a season batting average of .406, the highest recorded season average in Major League Baseball history. It is considered an unapproachable achievement, but that means in that remarkable season Mr. Williams FAILED to gain a hit nearly 60% of the time. Clearly he was not perfect, but he is still considered the best hitter in baseball!
So failure is an option and is actually necessary to nurture self-confidence, grit, resiliency, tenacity and more. And WeHaKee Camp for Girls is intentional in creating an environment that helps girls feel safe and supported, so they can embrace failure without worry or fear! Besides, you can always try again!
Have a great week everyone!