Sunday Snippet: Imagine The Possibilities!
Although WeHaKee Camp for Girls has been under lay leadership for nearly 10 years, the Dominicans of Sinsinawa are still deeply committed to the mission and vision of the camp.  And to help secure the future of WeHaKee they would like to ask for your support. Click HERE to donate.  We invited one of the Sisters, Sr. LouAnne Willete, OP, (far right in photo) to share her thoughts on the community of WeHaKee and the positive impact the camp experience has on girls and young women. In her own words…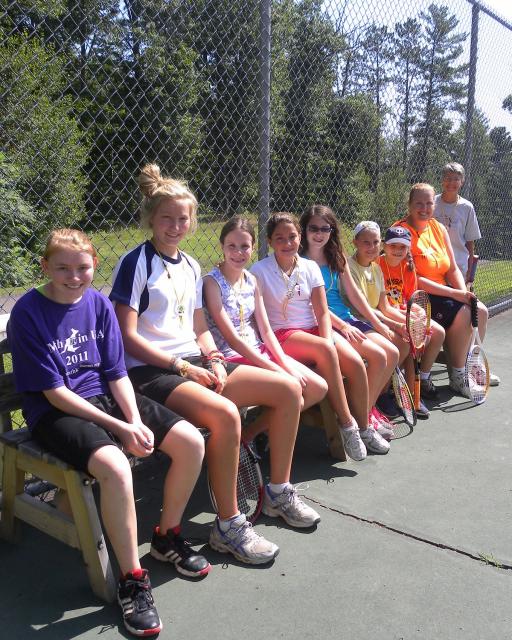 Dear WeHaKee Friends,
For five generations, WeHaKee Camp for Girls has been a place of peace and empowerment for girls and young women. Throughout that time and continuing today, my congregation, the Dominicans of Sinsinawa have embraced their ministry at WeHaKee as a way for girls to build their confidence and independence in remarkable ways as they experience community in God's great outdoors.

I had the privilege of spending a month at camp the last two summers and can attest to the vitality, the beauty, the warm relationships that happen in the WeHaKee community.  It continues to be a wonderful place for girls.

Providing girls with over 50 activity choices, well-maintained and safe facilities, along with well-trained, competent and skilled staff comes at an ever increasing cost.  To ensure the camp is able to maintain the diversity of its community, financial assistance is critical. To meet this important need, we count on your support.
Your donation will be used to help maintain our beautiful and safe facility, to help continue the high quality activity programming we offer, and to help reduce the expense of attending camp to deserving girls in need. As a Sinsinawa Dominican Sister, I ask that you help us by providing your tax-deductible contribution to WeHaKee Camp for Girls.

As WeHaKee continues under lay direction, rest assured the the Dominicans of Sinsinawa are deeply committed to ensuring that the WeHaKee community thrives for years to come. We hope you will help us keep its future secure with your generous donation.

We thank you for your support and ask that God's Blessing be with you during this Holy season and throughout the New Year.
Sister LouAnne Willette, OP 
Thank you for joining and we hope you can consider a gift to the wonderful work at WeHaKee.  Have a great week everyone!