Sunday Snippet: Let's Have Some Online Fun!
Happy New Year to all of the members of our WeHaKee camp community! To help the countdown to summer be a bit less tedious (and a little more fun!), we will be launching some cool opportunities within our online WeHaKee community in the next few days and weeks. Make sure you're signed up for our WeHaKee E-Newsletter to catch all the details, but here's a little clue to what's to come!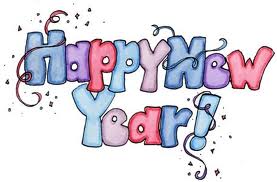 ONLINE SCAVENGER HUNT! At the beginning of each month, we will be sharing a question or two about Camp WeHaKee. The answer to each question can be found within the WeHaKee Camp for Girls website. To help, we will post a daily clue on our Facebook page, one clue per day for five straight days. Submit your answers to us and you could win a personalized and unique WeHaKee hoodie! Watch your email inbox for your WeHaKee E-Newsletter for details.
FOTO FRIDAY WITH A TWIST! We will be continuing our FOTO FRIDAY contest, but now you and your friends will get to vote on the Photo-of-the-Month. Winners will receive Lands End or Target gift cards! If you haven't yet submitted photos for our FOTO FRIDAY contest or if you have but want to share more, you still can. Find out all about the new FOTO FRIDAY in our January E-Newsletter!
FUN CAMP FACT! Each Wednesday we will be posting an interesting and perhaps quirky fun-fact about Camp WeHaKee. Check it out on our Facebook page or catch the link on our Twitter account!
Stay tuned for other fun events, activities or contests including things like CAMP SONG FILL-IN-THE-BLANK!, CAMP STORY THREAD!, FUN ACTIVITY & PHOTO, and more!
Want to make sure you don't miss out ~ Sign up now for our E-Newsletter. Click HERE to send us an email requesting that our E-Newsletter be sent directly to your inbox.
Best wishes in the New Year and remember that camp starts in just 170 days!!