Sunday Snippet: WeHaKee's Needs Are Many!
We're a little early this week – Hope you enjoy our Wednesday edition of the SUNDAY Snippet! WeHaKee Camp for Girls is a very unique institution and has been since 1923! On the surface, it appears to operate very much like a privately owned girls resident camp. However, it is a part of a larger, not-for-profit organization, the Dominicans of Sinsinawa. One might suspect then that WeHaKee is subsidized and thus able to provide for all the programmatic needs of the campers. Although the Sinsinawa Dominicans provide considerable support in many ways, it is their expectation that the camp will be a self-sustaining operation, financially independent of the Dominicans.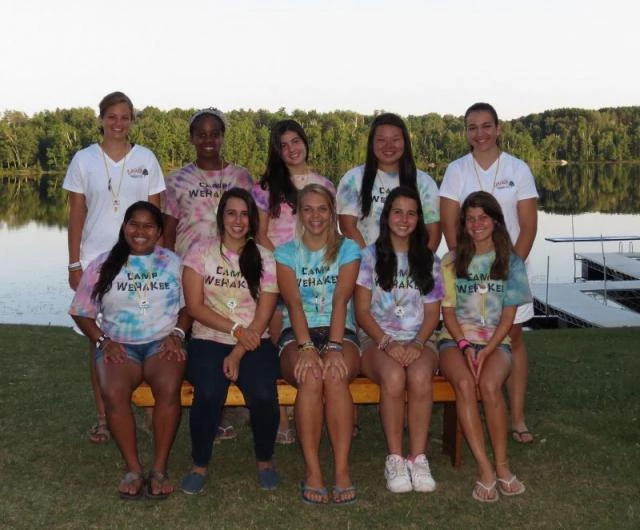 A WeHaKee experience is invaluable in so many ways – socially, emotionally, physically, and spiritually to name a few – but it does come at a challenging cost for some of our families. To provide the high quality and vast variety of activities we offer within the accommodating and beautiful facility that is Camp WeHaKee, is an expensive proposition. Our fees, which can be considered significant, only cover a portion of what it costs to create this exceptional and supportive community each summer. To keep WeHaKee going each year, we rely on the continued support of our families, alumni, and other thoughtful and generous benefactors.
Each November, we conduct an Annual Giving Campaign to solicit funds to help WeHaKee provide girls & young women the opportunity for growth, independence, and increased self-confidence. The WeHaKee experience is noted for creating leaders who have and will go on to make significant positive contributions to their communities and the world. By sharing what you can, you will be partnering with us to ensure this continues and to also help offer this experience to girls who may not have their own means to attend a WeHaKee summer. And, your donation is fully tax-deductible.
Financial support is crucial to WeHaKee's existence, but you may also wish to consider in-kind donations and gifts. We have a number of different items of varying values that we can use in our programs and assist our staff. Like a financial contribution, you may be eligible for a tax deduction based on the value of the item. Here a few of the items we are requesting: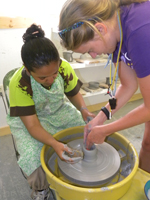 Yarn (our campers are voracious knitters )
Knitting Needles (to help our campers become voracious knitters!)
Coolers & 3-5 gal Water Jugs (for camping overnights, cookouts, etc.)
Aprons & Smocks (for use in pottery, arts & crafts, painting, etc.)
LED Flashlights (to provide for use in cabins and other areas of camp) 
Wii Console (for our staff lounge area, entertainment during time off!)
High Chairs (for Family and Mother/Daughter/Auntie Camp)
Outdoor Patio Furniture (for pool area and other decks and overlooks – resin preferred)
Swim Fins & Goggles (for use in pool and swim areas)
Fishing Gear (rods & reels, closed reels preferred)
Have a great week! Items may be new or gently used, but we do ask that used items be in good working order and ready for immediate use. If you have an item from this list or others you feel camp may be able to use, please contact us at the Administrative Office at any time. We are happy to discuss your item, our needs, and how we might best be able to acquire what you have to offer!
Our Annual Giving Campaign Pledge Letter is on its way to your mailbox ~ click HERE for a sneak peek!
Thanks, everyone for reading and considering how you may be able to help WeHaKee further its mission and needs.