Sunday Snippet: Play and Be Happy!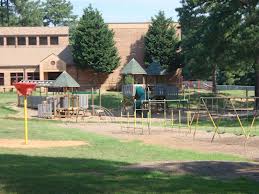 Play is so underrated! In the rush to increase school and teacher accountability, many schools have neglected one of the most important elements of growing up – Play! But it goes far beyond the schoolyard as it is a much broader societal issue. The importance of play has unknowlingly slipped from our grasp under the guise of self-esteem building, child safety, skill building, NCLB testing, organized sports, academic achievement and… well, you get the picture!
Many from the baby-boomer generation will reminisce about their childhood and the amount of playtime they experienced in their backyards, their neighborhoods and in their communities. And few of those memories have much to do with sports practice, tournaments, competitions, etc. Rather, they often revolve around just hanging out and making up games to play with their friends or just those around them – something commonly known as free play.
But as baby-boomers moved into parenthood, things changed and free play virtually disappeared from our backyards, neighborhoods and communities. Some say it was due to heightened safety concerns (particularly anxieties related to child molestation and abductions). Others point to the increase in organized sports and the push for kids to specialize at earlier and earlier ages. Other suggest it is a result of the need to compete on the global educational front pushing our kids to reach & surpass consistently rising academic standards.
Consequently, as free play has rapidly diminished, child anxiety and depression has risen to new heights. Is there a correlation? An article in the American Journal of Play (oh yes, there is such a publication!) provides discussion and evidence suggesting as such. In The Decline of Play and the Rise of Psychopathology in Children and Adolescents author and professor of psychology, Peter Gray, Ph.D. explores this question in depth.
"Since about 1955 … children's free play has been continually declining, at least partly because adults have exerted ever-increasing control over children's activities," says the author Peter Gray, Ph.D., Professor of Psychology (emeritus) at Boston College. Gray defines "free play" as play a child undertakes him- or her-self and which is self-directed and an end in itself, rather than part of some organized activity."
Perhaps an easier read, contributor Esther Entin's article in The Atlantic All Work and No Play: Why Your Kids Are More Anxious, Depressed breaks down Peter Gray's work and suggests 'Five Ways Play Benefits Kids':
1. Play gives children a chance to find and develop a connection to their own self-identified and self-guided interests.
2. It is through play that children first learn how to make decisions, solve problems, exert self control, and follow rules.
3. Children learn to handle their emotions, including anger and fear, during play.
4. Play helps children make friends and learn to get along with each other as equals.
5. Most importantly, play is a source of happiness.
Esther Entin, All Work and No Play: Why Your Kids Are More Anxious, Depressed, The Atlantic, October 11, 2011.
From an anecdotal persepctive, kids seem to express being bored at increased levels. If this is true, perhaps it has much to do with today's kids not achieving the skill development evident in free play. Without structure, they may simply not know what to do!
As parents, as teachers, as youth development professionals we need to re-emphasize the value and importance of free play for our kids (and perhaps for us as well!). This is not meant to demonize team sports, academic achievement or keeping our kids safe. It is just a suggestion that we reconsider what we have done to a critical element of childhood and work to bring it back. Our kids will be happier and less anxious and wouldn't that be a great thing!