Sunday Snippet: Play and Be Resilient!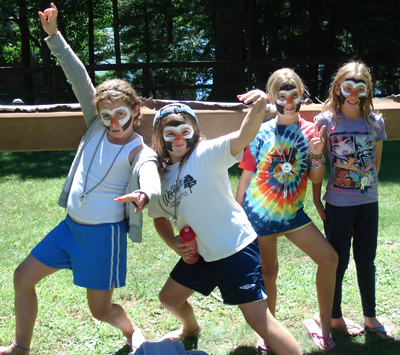 Another article came across our desk (well, actually our monitor!) again emphasizing and advocating the benefits of play. So we're going to return to that play theme for another week. As we said previously, play is extremely under-rated! Let's explore that thought a bit further, shall we?
In a February, 2013 post on Mind/Shift, Katrina Schwartz explores and summarizes Kenneth Ginsburg's book Building Resilience in Children and Teens. Her article is entitled How Free Play Can Define Kids' Success and we encourage you to click on both links to learn more about these perspectives.
The key in both Ginsburg's book and Schwartz's article is the concept of resilience. Resilience is an oft neglected trait, but it is a critical component of success at any age. Success has little to do with getting it right the first time, rather it has much more to do with tenacity. And free play provides a labroatory if you will, where children can try and retry skills and ideas over and over without threat of retribution or unconstructive criticism.
"When kids are allowed free time to play,
they learn how to work in groups,
negotiate, share, self-advocate, and make decisions."
Kenneth Ginsburg, pediatrician and author
In this world where overprotection and overparenting has become the norm, it is important to understand that resilience can only be self-taught as it is purely an experiential skill! No matter how hard we may try, we as parents cannot teach, lecture, coerce, advocate or in any other way instill resilience in our children.
To counter our ineffective overparenting, Schwartz highlights that Ginsburg suggests having a long term vision of parenting. "The way he frames parents' ultimate goals: Raise healthy, wise 35-year-olds." Katrina Schwartz, Mind/Shift.
Schwartz goes on to share that according to Ginsburg, parents can foster resilience through creativity. He has created the 'Seven C's of Resilience' that he says provide a road map to help children find their inner grit.
The 7 C's of Resilience (from Building Resilience in Children and Teens, Kenneth Ginsburg)
1) COMPETENCE: Young people need to be recognized when they're doing something right and to be given opportunities to develop specific skills.
2) CONFIDENCE: Confidence comes from building real skills that parents and educators can teach and nurture. Confidence can be easily undermined, but also bolstered by tasks that push learners without making the goal feel unachievable.
3) CONNECTION: Being part of a community helps kids know they aren't alone if they struggle and that they can develop creative solutions to problems.
4) CHARACTER. Kids need an understanding of right and what wrong and the capacity to follow a moral compass. That will allow them see that they cannot be put down.
5) CONTRIBUTION: The experience of offering their own service makes it easier for young people to ask for help when they need it. Once kids understand how good it can feel to give to others, it becomes easier to ask for that same support when it's needed. And being willing to ask for help is a big part of being resilient.
6) COPING: Kids need to learn mechanisms to manage their stress by learning methods to both engage and disengage at times. Some strategies for doing this include breaking down seemingly insurmountable problems into smaller, achievable pieces, avoiding things that trigger extreme anxiety, and just letting some things go. After all, resilience is about conserving energy to fit the long game and kids need to know realistically what they can affect and what should be let go.
7) CONTROL: In order to truly be resilient a child need to believe that she has control over her world. Feeling secure helps engender control, which is why kids test limits.
"Play is exactly about learning
to control your environment,
to figure things out.
Play is integral to being able
to build resilience.
When kids play, they make mistakes
and learn how to recover.

Kenneth Ginsburg, pediatrician and author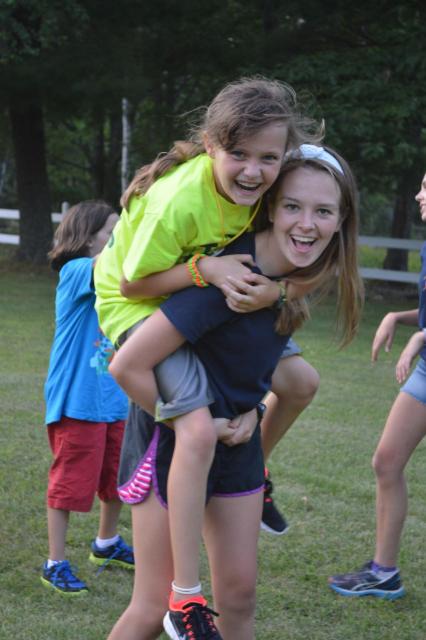 We often tell our campers and families, that Camp WeHaKee is a great place to fail! Failing provides one of the best paths to resiliency and eventual success as children get comfortable with picking themselves up and giving it another try in our supportive camp environment. And when campers are playing, their failure and success is truly on their terms and thus more apt to keep trying until they get it right!
Well, thanks for reading. Now step away from that monitor, that laptop, that mobile device and do yourself a favor – go out and play! Have a great week!