Prepare Your Daughter for No Homesickness!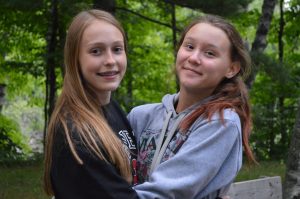 The possibility of homesickness in a camper can send shockwaves of fear through parents and campers as well as through camp counselors and directors! At WeHaKee Camp for Girls, we have found that helping each camper achieve a 'sense of belonging' the moment they arrive at camp (or when they board the camp bus!) greatly diminishes the chances of debilitating homesick feelings. When a child feels a part of something, they feel they belong. And that feeling of being included empowers them to try new things and meet new people. They will likely miss home from time to time, but they will be strengthened by the sense of belonging they feel and will persevere through thoughts of home.   
Although we have great success in helping campers thrive at camp, parents can also help prepare their daughters to succeed at camp even when they feel the tinge of missing their family and their home. We recently came across an informative article from the American Camp Association examining parent's role in reducing the chance of their child experiencing homesickness at camp. In his article entitled Homesickness Dos and Don'ts for Parents Preparing for Camp, author, Daniel Hammond provides some great tips for avoiding the pitfalls of homesickness as parents and campers prepare for their summer camp experience. Here are some of his suggestions families can use prior to their child's arrival at camp:
Prior to Camp
DO…
1) talk positively about the camp experience. Let your child know they are going to have an amazing time at camp and make some wonderful new friends while trying exciting new activities.
2) provide opportunities for your child to practice being away from you. Sleepovers with friends and family can be a great stepping stone towards a longer sleep-away experience.
3) provide opportunities for your child to practice making new friends. Set up play dates and other similar opportunities for your child to meet new friends and practice the skills needed to introduce themselves and play cooperatively.
DO NOT…
1) talk negatively about the camp experience. Avoid saying things like "we will miss you so much," "I don't know what I'll do without you" or "I'll be counting down the days until you return." Comments like these will cause your camper to feel guilty if they are enjoying their time at camp knowing that you are at home missing them.
2) offer a pick-up clause. If you are sending your child to camp with the phrase "give it a try and if you don't like it, I'll come and pick you up" – save yourself, the camp, and the child the time, effort, and energy and do not send the child to camp. If you make a pick-up clause with your child, you will inevitably be faced with the decision to either pick the child up and rob them of a valuable growing experience or break your promise and damage your credibility with your child. Neither of these outcomes are positive and both can be avoided by refraining from offering a pick-up clause in the first place.
3) promise that you will talk or write to your child every day. Most camps do not allow parents to speak to their child during their stay. Campers who are well adjusted and managing well at camp can be crippled by feelings of homesickness simply by hearing the voice of a well-intentioned mother or father. Unless you can guarantee you will write every day, don't promise that you will. In the event that a letter or email does not arrive for whatever reason, feelings of worry and homesickness may set in.
During Camp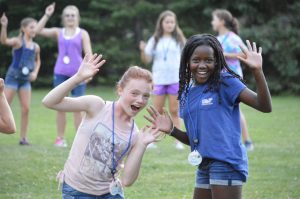 DO…
1) write positive letters with encouragement. Let your child know you are proud of them for trying new activities and making new friends.
2) contact the camp if you want an update or have any concerns. The camp staff is there to support the parents just as much as the campers. Camp staff will be happy to provide updates on how your child is adapting to camp and answer any questions you may have.
3) trust that the camp is doing its job. If you did your research prior to registering for camp and made the decision to send your child to camp, trust that the camp always has your camper's best interests in mind. Homesickness is not something that camps want, and they will be working with your camper to help them develop new skills and grow as a result of their experience.
4) remember that homesickness is normal. Everyone experiences homesickness to different degrees. If the camp informs you that your child is experiencing homesickness, it does not mean that you must immediately come to the rescue. Work with the camp staff and provide them with any information that you believe may help your child to overcome the challenges they are facing.
DO NOT…
1) try to talk to your child. A big part of the growth you hope your child will experience as a result of their time at camp comes from allowing your child space for growth to occur. Camp is not perfect — but there are opportunities each day to test, try, fall, get up, face, conquer, learn, and grow. 
2) write negative letters. Letting your child know that you miss them and cannot wait until they get home will only prolong and intensify any feelings of homesickness they may be experiencing.
3) visit the camp. Please do not arrive to camp unexpectedly and request to see your camper. While your child may be well adjusted, the sight of a parent with their child may trigger feelings of homesickness in other campers. Similarly, your presence may negatively affect your own child's camp experience. You chose to send your child to camp so they may grow – it is up to you to give them the space for that growth to occur away from you.
For parents, it is also important to recognize that you may anticipate and experience missing your child. By being aware of this in yourself, you will help to not project those feelings onto your child. And know that those feelings are natural as well. As you work through them, you will be helping to give your daughter the gift of confidence and independence!
Thank you for reading today and enjoy your week!