Sunday Snippet: The Significance of Recess!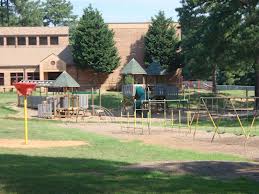 Recess is much more than a break between classes or subjects at the elementary level.   And now the American Academy of Pediatrics has an official stance advocating that recess remain or be reinstated in our schools.   Thos of us in the camping world who constantly see the endless benefits of an outside physical experience could not agree more!
Recess has rapidly disappeared from the scheduling of many of our elementary schools for a variety of reason – security concerns, bullying events, equipment safety questions – but primarily to free up more time for academic classroom work and perhaps test preparation under the pressures of the No Child Left Behind protocol.   Many of us in the youth development arean of camping have suggested that the No Child Left Behind elements have really translated into a no child allowed outside mentality.
As a result, we are overjoyed with the American Academy of Pediatrics' recent policy statement lauding the benefits of recess which was recently reviewed by Robert Jasmer, MD (University of California, San Francisco) and others – – All Work and No Play Bad for Kids.   The statement strongly suggests that "recess allows a space between classes outside of concentrated classroom work, which aid cognitive processing and academic performance".
"These cognitive benefits also come in the form
of diminished stress and exploration
of an unstructured social environment,
which 'promotes social and emotional learning and development
for children by offering them a time to engage in peer interactions
in which they practice and role play essential social skills.'"
The policy statement also goes on to advocate for 60 minutes of moderate to vigorous activity daily which can help to offset risk to overweight and obesity.
We truly hope this policy stance does not go unheard.   We see the social, emotional, physical and intellectual benefits of daily physical activity all the time when our kids are participating at our camps.   But it is also important to note that the most effective element of a recess environment is BEING OUTSIDE!
It's been nearly 8 years since Richard Louv's groundbreaking Last Child In The Woods was released.   By denying our children consistent and significant opportunties to be outside and experience nature, we are denying a basic human need.   That's why camp is so critically important for our children today.
Camp provides children with hours of daily moderate to vigorous activity in both unstructured and structured settings.   The social and emotional benefits alone are worth the cost of any camp experience available.   Add the benefits of diverse social interactions, increased worldviews, positive team building and outstanding role models, camp provides each child a tremendous advantage in their positive and successful development.   And up unitl now, we haven't even mentioned the reduction of screen time!!
So, if you or your child is going to Camp WeHaKee this summer you probably get all this.   But if she isn't, what a wonderful way you can give your child the opportunities to grow in a multitude of ways – ways in which she can reach her full and satisfying potential!   
Have a great week everyone!