Sunday Snippet: Screen Time vs. Camp!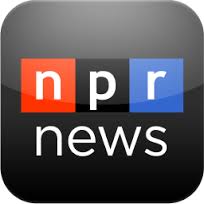 NPR recently spent time exploring the impact of screen time on today's youth. They began by highlighting new research out ot the University of California, Los Angeles (UCLA) that showed increased screen time appears to inhibit one's ability to read human emotions, in other words one's ability to see how another person may be feeling by observing facial cues, body language, etc. Learn more by visiting NPR's Kids And Screen Time: What Does The Research Say?
Interestingly, the study involved two sets of students (sixth graders); one set was sent to a camp in southern California with no access to electronic devices (no screen time) and the other was allowed unlimited screen time. At the conclusion of the 5-day period, all of the children were asked to identify the emotions they observed in a series of photos of faces. Unsurprisingly, the group that attended the camp was far more accurate in terms of reading emotions effectively.
The good news in our eyes is that the camp experience was able to have a significant effect in only 5 days! Well… imagine participating in a setting that is focused on community, relationships, working & learning together, in a fun and supportive environment. It becomes pretty obvious that all of this human interaction uninhibited by screen time is going to have a profound effect on their ability to interact!
But identiying emotions through nonverbal cues is only one issue with the increase of screen time by our children and youth. The NPR segment also suggests that "Some research suggests that screen time can have lots of negative effects on kids, ranging from childhood obesity and irregular sleep patterns to social and/or behavioral issues." Even more reasons to consider the positive power of the camp experience!
Demonizing the usage of electronic devices by today's kids was not the point of NPR's report. In a follow-up segment (Kids And Screen Time: Cutting Through The Static), they spoke with Brad Zacuto, an educator at the Westside Neighborhood School in Los Angeles. He suggests we are in the opening stages of electronic technology usage and offers an intriguing analogy:
"It's like putting a child behind a wheel of a car. There's a lot of power there. Think about how dangerous it was back when cars first hit the road… No traffic lights or street signs. That's where we are now with kids and all this technology at their fingertips. It's here to stay. But at some point you have to teach kids how to drive a car responsibly."
It is pretty clear that we have a long way to go in helping our children & youth use electronics more effectively and appropriately. Like Mr. Zacuto stated "It's here to stay" so it will be important for parents, educators and youth development professionals (us camp directors!) to take the lead and help our kids adapt thier electronic habits. One such step is what camps are already doing, helping kids understand that having a constant electronic connection is not a necessity and it can be quite freeing to step away from time to time!
Thank you NPR for your in-depth examination of this critical topic. And thank you to all of you for joining us today. Have a great week everyone!