Cubicle or Camp?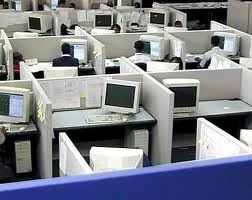 Work at camp or get that internship? The pressure is on many college students to seek summer internships to pad their resumes for the impending job search after graduation. Sadly many college advisors send their students on to summers of fetching coffee, typing endless entries into databases, and filing, filing, filing at internships that may or may not help the student gain and practice valuable skills truly needed in the 21st century job market.
The summer camp job may seem mundane and far from the demands of the career world – playing on and in the water, dressing up in crazy costumes, singing strange & silly songs, getting kids up and the morning and putting back to bed in the evening.  Probably not much chance of doing that in the office park cubicle!  But interwoven throughout the craziness are countless experiences that enhance the skills most employers are seeking from college grads – skills seldom taught in the college classroom or internship assignment.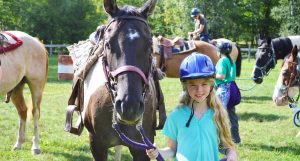 Believe it or not, employers have come to realize that camp staff experience is real world experience.  Camp staff are able quickly to think on their feet, making decisions on the fly to benefit the group. They are flexible and adaptable, able to adjust their plans if it's raining or the current approach isn't quite meeting the objective. They are able to effectively communicate with a variety of people and so much more!
The newly appointed President/CEO of the American Camp Association recently posted a wonderful article on the topic of working at camp and why it is the smart choice for college students looking to truly advance their skills.  In 3 Reasons to Choose a Job at Camp Instead of a Summer Internship (American Camp Association, January 23, 2017), Tom Rosenberg encourages students to examine what precisely they will come away with at the end of the summer.  In his article, Tom shares:
1. At camp, you are responsible for more than just yourself.
When you work at camp, you get to work as a mentor, role model and hero to children ages 6-15. Your campers' parents are not there, so you must act in a parent-like role for a group of children who will rely on you for almost everything during the time they are there. You are there to ensure that your campers are happy, have their individual needs met and have the time of their life. You'll also be a part of the staff team and will be encouraged to give of yourself to your group and to the camp staff team more than you ever thought possible. At camp, the more you invest yourself in everything you do, the more you will get out of the experience.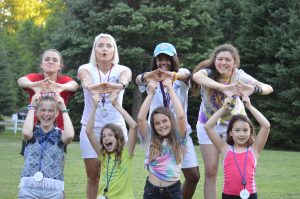 2. You get to work in an inspirational environment.
At an internship, you may spend more time in front of a copier or coffee machine than developing valuable skills that will truly prepare you for the workplace. That will not happen if you work at camp. Instead, you will hone your leadership, communication, and problem-solving skills, all in a beautiful setting. You will manage yourself and the campers under your care. You will get to try new things and push yourself out of your comfort zone.
3. You can develop professional skills to take with you throughout your career.
The Partnership for 21st Century Learning (P21) emphasizes the following essential life and career skills: flexibility and adaptability; initiative and self-direction; social and cross-cultural skills; productivity and accountability; and leadership and responsibility.
A job at camp will help you develop these skills – and so many more. You will learn flexibility and adaptability, as you work with a variety of people ranging from children to camp directors. You will show initiative and problem-solving when any unexpected circumstances arise. You will be exposed to a multi-cultural community of both campers and counselors and understand what it means to build a caring, supportive community. You will demonstrate accountability as you work to keep children safe and happy. But more than all of this, you will gain a sense of self-fulfillment as you see your campers try new activities, reach their goals, and grow in confidence.
The camp job recruiting season is in full swing so now's the time to consider a challenging and rewarding position at WeHaKee Camp for Girls.  Click HERE to learn more and to apply.  We'll be on the road meeting students across the country and sharing the camp staff opportunities available – click HERE to see if we'll be in your neighborhood.
Working at WeHaKee will be the best summer job you ever had.  It will be challenging and exhausting, but the rewards and fulfillment will impact you for a lifetime.  And you'll have the chance to make friends from around the country and world.  And at camp, meals and lodging are provided, parking is free and the boss will never send you out for coffee!