Sunday Snippet: The REALITY of A Camp Counselor Job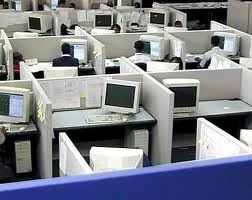 "Maybe you should get a real job this summer" More than once we have heard that parents of WeHaKee staff have uttered this to them when they express interest in returning for another summer at camp.  Sadly it reveals a profound misunderstanding of the value of a job as a camp counselor. The truth is, a camp counselor position offers a breadth and depth of experiences not available in any other summer job or internship.  Where else can a student learn to guide the behavior of others, to create and implement programs, to practice 'changing on the fly' when adjusting to changing conditions, to manage group dynamics to help diverse individuals work together,
Part of the confusion lies in the fact that on the surface, camp jobs appear to be low paying – thus the natural correlation is that it must not be very important work.  If you are simply comparing salaries, a camp job will seem less attractive.  But like many things, the devil is in the details! Taking a look at a job in a typical working environment (office, restaurant, shopping center, etc.) there are transportation costs commuting back and forth each day. In addition to vehicle costs and fuel expenses, there may also be daily parking fees. And if the student is not living at home, there will likely be housing and meal costs. These expenses come right off the top of the summer salary.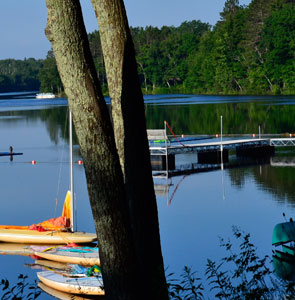 A camp job on the other hand provides the chance for the camp counselor to virtually save every dollar she makes.  Housing is provided at no additional expense.  The daily commute is usually a beautiful walk along a sunny lakeshore or under the canopy of oaks and maples (again, at no cost!). Three FREE meals a day are provided.  And did we mention, parking is free! 
When one subtracts the extraneous expenses related to the 'real' job, the remaining net income is often the same and at times even less than the money brought home from the camp job.  But more importantly, the camp job is far more rewarding and fulfilling than any 'real' job out there!
More and more full-time employers are beginning to recognize the value of the camp counselor job. The team and communication skills alone are invaluable when examining a potential new employee. The soft skills learned at camp – those same skills that many an employer (not to mention college professors) are bemoaning are severely lacking in today's college students and graduates – are proving to be the caveat of the camp job experience!
In Career Camp: 3 Ways Being A Camp Counselor Helps You In The Real World (Elite Daily, Sept. 11, 2015), contributor and current college student, Sara Uman shares her views on the value of summer camp work and why college students should seriously consider the benefits of a summer (or more!) at camp. Here are the three essential skills one learns while working at camp:
1. Leadership
Whether they are teaching activities to a group of campers or leading the whole camp in a silly cheer song, counselors must learn to be leaders. Counselors are essentially in charge of making sure over 100 children have a fun time at camp. This might mean convincing children canoeing across the lake in the pouring rain is the experience of a lifetime, or improvising during a soccer class that feels just a tad bit boring. Leadership is all about taking initiative, and taking initiative is necessary for counselors.
2. Teamwork
It's 1 am, and after a long day of shaping young minds, you want nothing more than to go to sleep. But are you going to sleep? No! Instead, you are sitting in the dining hall with four other counselors, planning next week's evening activities. In order for the camp to run smoothly, it is absolutely essential for all counselors to learn the value of teamwork. Counselors rely on each other to plan activities, plan back-up activities and maintain enthusiasm for said activities. Despite the fact you are running on five hours of sleep (on a good day), and little Sally peed her bed for the fifth night in a row, you must be able to maintain good counselor relations. Forbes has deemed the ability to work well with others as one of the "Seven Most Universal Job Skills." This skill is developed extensively at summer camp.
3. Responsibility
We've all heard our parents and teachers go on about the importance of being responsible. What better way to learn this virtue than to have a hundred parents' most prized possessions dropped right into your hands? A counselor becomes a super-mommy, managing medications, allergies and untidy beds. The well-being of the children is entirely your own responsibility, and to keep your job, you must ensure it. Furthermore, responsible time management is a must. If one doesn't manage his or her own time properly, the entire operation collapses. Counselors have no choice but to work efficiently in order to schedule in some vital, but so very scarce "me-time." Without this personal time, you run the risk of going completely insane.
The position of camp counselor is a REAL job with REAL responsibilities and REAL skill development. And it provides multiple benefits in a myriad of ways when one ventures out to seek a career. If one is successful at camp, one will be successful in life!  Thanks for joining us and have a great week!