Sunday Snippet: True To Our Mission
Many organizations and businesses have a mission statement, but they are often nothing more than a sign hanging on a wall or stuffed inside an annual report. WeHaKee Camp for Girls certainly has a their own mission statement, but it is embraced and well-worn as the focal point of all that we do. To further the it's effectiveness, we support the statement with a vision statement and set of stated values. Every decision we make is filtered through our Mission, Vision and Values to determine its validity to the WeHaKee experience. Over the course of the next few weeks we would like to share the details behind our Mission, Vision and Values to help our WeHaKee alumni, families, friends along with those of you you who simply wish to learn more about us. This is what we are truly all about:
MISSION
Founded in the tradition of the Sinsinawa Dominican Sisters, WeHaKee Camp for Girls is a place of fun and play where a girl's journey strengthens her relationship with God, self, others and nature.
VISION
A WeHaKee girls is inspired to become a woman whose life embraces the values of community, compassion, justice, truth and peace.
VALUES
COMMUNITY: Relationships built on respect
COMPASSION: Relationships that care for each individual
JUSTICE: Relationships that recognize the dignity and uniqueness in all God's creatures
TRUTH: Relationships that embrace honesty
PEACE: Relationships that create an environment blessed by God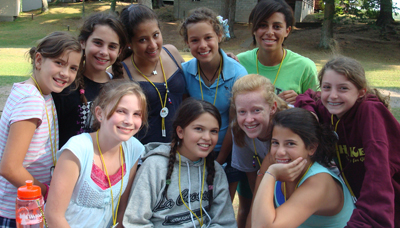 Founded by the Dominicans of Sinsinawa, WeHaKee Camp for Girls is based on universal Gospel values and Catholic social principles. Camp staff and Sisters help each girl realize her uniqueness as an individual person while understanding and striving to reach her own potential. Living in community with girls from diverse religions, cultures, races and economic backgrounds, allows each girl to grow and develop in an atmosphere of acceptance and encouragement.
At the Heart of WeHaKee is Relationship!
Have a great week everyone!