Sunday Snippet: Experiences Through Values!
A WeHaKee girl is inspired to become a woman whose life embraces the values of Community, Compassion, Justice, Truth and Peace.  Although you will likely see our Mission placed before our Vision and Values, it is the Vision that sets the foundation for the Mission to be vital, meaningful and most importantly, intentional.   So much so that our five values relate directly to the building of positive and supportive relationships. Let's explore that a bit further: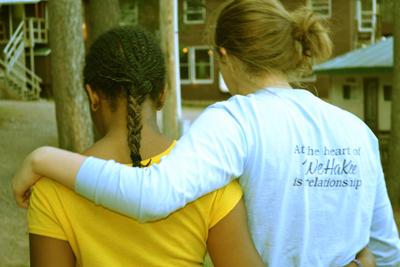 COMMUNITY: Relationships built on respect   A community brings to gether unique individuals with different perspectives and backgrounds.   At WeHaKee Camp for Girls, we build a community that embraces inclusivity, which can only occur if we learn to approach those different from us with respect and acceptance.
COMPASSION: Relationships that care for each individual   When we respect and accept those around us, it becomes natural to care for them as individuals by providing encouragement, support and empathy.   WeHaKee is truly a compassionate community!
JUSTICE: Relationships that recognize the dignity and uniqueness in all God's creatures   A welcoming and inclusive community is also equitable, meaning each and every girl has a full set of options and opportunities awaiting them at WeHaKee.   The respect and acceptance that is the hallmark of the WeHaKee culture ensures all are welcome at all times!
TRUTH: Relationships that embrace honesty   Being open and honest with each other is the truest form of respect and provides a firm foundation for every relationship.   WeHaKee understands that helping girls understand how to be truly honest with each other is not only an important value to instill, it is a critical skill to building and maintaining relationships throughout life.
PEACE: Relationships that create an environment Blessed by God  Challanges are a part of the natural ebb and flow of any relationship.   Learning how to work through the challenges respectfully, openly and honestly is an important part of maintaining deep and meaningful relationships at WeHaKee and beyond.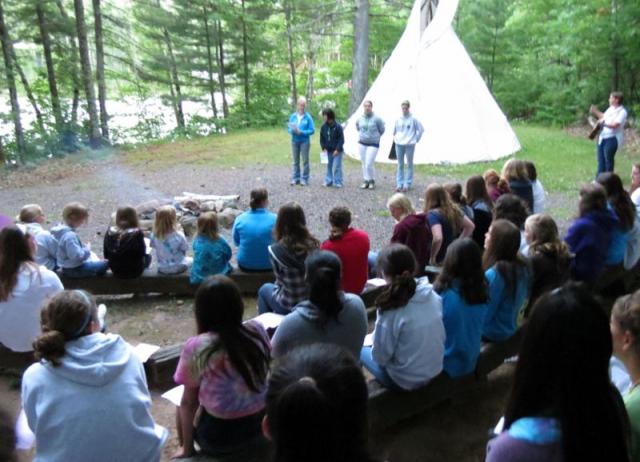 And all this leads to our tagline (which is so much more, it is our belief!):
At the Heart of WeHaKee is Relationship!
So, hopefully you can see that our Mission, Vision and Values are not simply relagated to obscurity in our Annual Report or other mundane documentation.   It is a living and breathing set of core beliefs that are truly what WeHaKee is all about.  All that we do is filtered through these beliefs to ensure we are providing the unique and powerful (and not to mentions FUN) experience that is WeHaKee Camp for Girls!
Thank you for taking the time to join us today and have a great week!