Sunday Snippet: We Welcome Gabby, Anna, Alex M & Laura C to WeHaKee!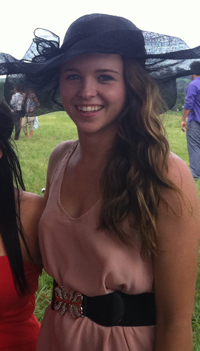 Every summer we are blessed with a wonderful group of young women who will be experiencing WeHaKee for the very first time as a member of our Staff Team. Although we are thrilled to have our returning staff bring their wisdom and experience back to the shores of Hunter Lake, it is the fresh eyes and new ideas that our first year staff bring that ensures we keep our program and community dynamic and exciting. We start this week with the first introductions of the new faces you will see, get to know and love at WeHaKee this summer. Let's welcome Gabby, Anna, Alex M and Laura C to WeHaKee!
Gabby Johnson will be travelling all the way from Australia to spend her winter/our summer at Camp WeHaKee. She has lived her entire life in the semi-rural town of Bowral, about a 2 hour drive from Sydney. Playing sports is one of hertennis, basketabll, swimming, soccer, netball (we'll have to have her educate us on what that is!) and cricket. Although she doesn'thave a favorite, she really loves actions movies. And her favorite food? "Would have to be my Mum's baked dinners!". And most importantly, Gabby shares "I love to be with my friends!".
From her hometown of Marshall, Minnesota, Anna Roesler is currently attending at Belmont University in Nashville, Tennessee where "I really like writing and English classes, buy I am studying Music Business". She is a lover of cheesecake and enjoys the following movies; Shawshank Redemption, The Blind Side and Amadeus. Anna loves to play soccer and "basically any card games". A favorite holiday of her is Halloween as she loves costumes. And yes, Anna is the sister of our WeHaKee Leadership Academy coordinator, Margaret 'Thatch' Roesler. – one of two sister teams we have on our staff this summer!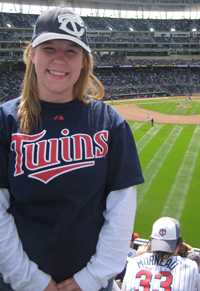 A junior at South Dakota State University in Brookings, South Dakota where she is studying Animal Science/Pre-Veterinary with a minor in Equine Management, Alex Meyer is originally from Sioux Falls, SD. In addition to being "SO excited to spend everyday this summer with horses!", she is also a certified lifeguard and looking forward to being out on the water as well! A lover of tomato soup. Disney movies and Harry Potter, Alex also has a 24 pound cat-child by the name of Zeus! In the past year, she spent 5 months studying marine biology in Wollongong, Australia along with travelling to Cairns, Melbourne, Fiji and the Great Barrier Reef.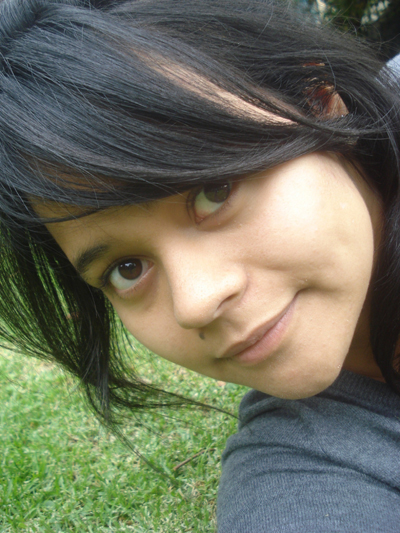 Travelling all the way from Bogota, Colombia, Laura Castiblanco is looking forward to a wonderful experience at WeHaKee. "It is my first time in a camp and I can't wait to be there!". Although her native language is Spanish, she is fluent in English and is also learning Italian. One of Laura's most enjoyable foods is tiramisu and among movies, The Black Swan is her favorite. And "I enjoy playing the wii with my brothers!". We look forward to having Laura as a member of our staf team this summer!
We welcome Gabby, Anna, Alex and Laura to our WeHaKee Staff Team this summer. We look forward to the enthusiasm, energy, compassion and new approaches that they will bring. It's going to be a great summer!